Conan O'Brien returns
The new Movie Trailer

RSL VIRAL VIDEO SELECTION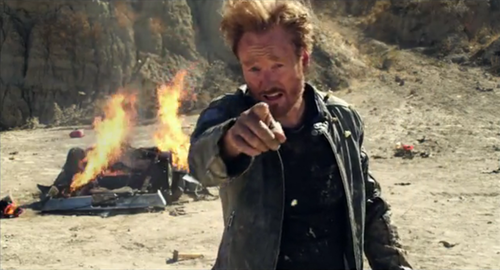 So I haven't made it out to the movies in a while (there hasn't been too much I couldn't wait to see), but if you have - there's a chance you might have seen this clip.
Conan O'Brien is back!
This is his expensive, big-league movie trailer celebrating his return to television (now on TBS) that's airing before feature films this week. The over-the-top humor is classic Conan and so are the prop usage. The bottom line, as always, is expect the unexpected.
Previous Viral Videos: