VIRAL VIDEO: The Ettes soooo Just Wanna Rock!
Good Music is Definitely Capable of Making you Move.
(This We Know...)
And great music can lead you to good videos... But, it's a rare thing these days (when everyone makes music videos it seems - there's just so much out there) that a video will lead us to a really great rock n roll band. But that's exactly what has happened with The Ettes. They just rock AND they know how to make kick ass videos!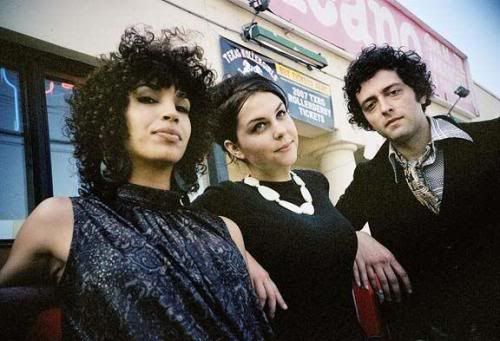 The Ettes at SxSW 2007. Photo by Matt Wignall.
The band returns to the Austin festival in March
STAGE ACT:
The Ettes are playing
US Dates
in anticipation of a southern swing for SxSW in March. After that they head out for Europe. All this to support their 2008 release "Crown of Age." (We even hear there's a new EP in the works in 2009!) If you have the chance, you must catch this act!
Spend a Few Minutes checking out all these
RSL Viral Video selections: