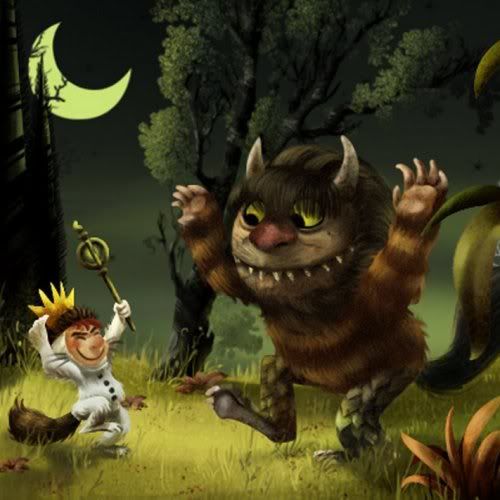 Artwork (detail) by Saud Boksmati
VIRAL VIDEO:

We're a music and entertainment website that regularly risks the murky, perilous waters of

hipsterdom

at every turn. (Do you remember

this piece

we posted?

Just checking.

) Continuing right where we left off, Viral Video storms the website - offering cross-over thrills with socially relevant material. Today we look at mega-hit movie trailer for imaginative blockbuster,

Where the Wild Things Are

. Then we get to bring one our favorite topics, again... hipsters, to the fore. You see, this is what happens in life when you make good choices and stir your drinks clockwise...
up first,

the original trailer...
and...

Where the Hipsters Are

- the spoof!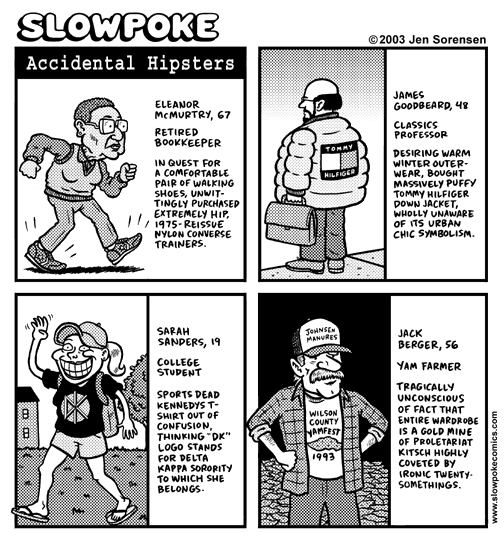 Jen Sorensen's funny-as-hell

Slowpoke

.
Spend a Few Minutes checking out all these
previous RSL Viral Video selections:
original artwork by Clay Sisk