VIRAL VIDEO: Song of the Year?
New Viral Video
RED HOT RIGHT NOW

Cee Lo Green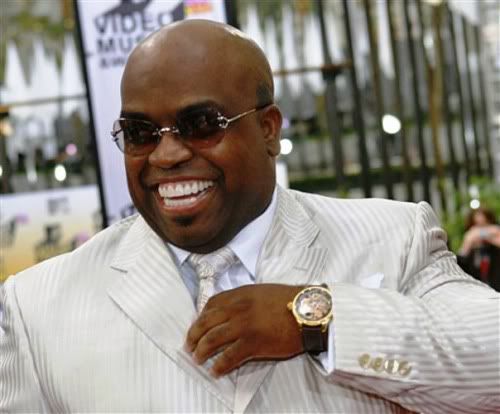 big things after Gnarls Barkley
More than a quarter of a million people have watched the following video. It was released just a couple of days ago. The video is an odd, celebratory kiss off of sorts. We've seen it's kind before. Long before
Cee Lo Green
there was a
Bob Dylan
who
spoke of such things
. But what this song did was come out at a very particular social time period. There's a lot of stress out there. People are flipping out on airplanes. And leaping off stages.
"
Fuck You
" just kind of seems right - at least for right now.

Doesn't it?
And that what music does best - grab us and make us its own - sometimes when we least expect it...
Previous Viral Videos: