The Eighties Matchbox B-Line Disaster
Moving You through Song & Video
by Nick Parker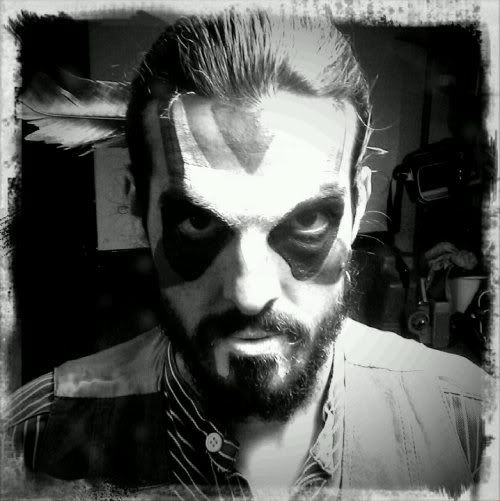 photograph by Guy McKnight
In case you missed it,
TEMBLD
were one of our picks for the '
best of the first half of the year
' at RSL. Disturbing is something they do very well. Their
new video
for
"So Long"
from this year's
Blood and Fire
album isn't the heaviest song from the new set, nor does it demonstrate how truly strange their song construction can sometime become. This selection of random and graying images from past and present though, snapping in and out of view, does showcase their oddly sinister inclination, making the innocent just a little unnerving.
I think it must be the jumble of musical styles and tones that intrigues me about this band. An alchemy of indie hooks, goth guitar, metal bass, operatic vocals, and some parody of all the above, makes for an addictive concoction. Perhaps though, it's simply that TEMBLD don't seem to fit my expectations for a band that look like yet another gang of furious young metal-ers. The theatrics they bring to their music is played (mostly) straight-faced. The humor in their sudden changes of pace and strange song builds is always subtle and ironic. There are very dark moments too, but even these are qualified by being placed next to their exact opposite.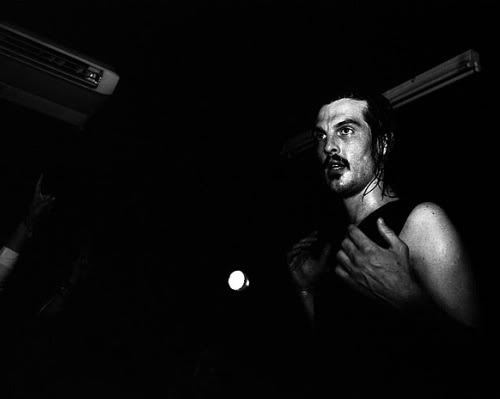 Sofiane Boukhari photograph
TEMBLD are a perhaps closest to
The Horrors
at times (though they predate them by some years), and that is certainly a good thing. In the end though, it's not easy to find a real match for what they do, and that is why we should treasure them.