Videodrome Spotlight :: HANDSOME FURS
VIDEODROME SERIES:
We could be one of the world's biggest supporters of
Wolf Parade
. Today's video spotlight celebrates video selection from WP spin-off band
The Handsome Furs
- an experimental rock duo from Montreal who we still (
unbelievably
) have not seen perform live. (The RSL were even ticketholders but some visa issues barring the couple from entering the couple and killed off our Boston show hopes almost two years back.) Here's what you need to see:
Handsome Furs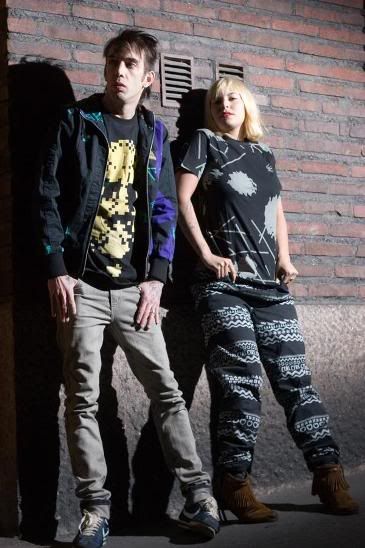 In Case You Didn't Know:
Wolf Parade and Handsome Furs guitarist/frontman Dan Boeckner is a freakin' genius modern musical genius and a guitar-beating maniac. After two Handsome Furs albums,
"Plague Park"
(
RSL Best Albums of 2007
) and
"Face Control"
All we can say is that Dan B has one of the most distinctive voices (angst filled, hollow-sounding, and completely authentic) in music today.
Does anybody out there have a good video performance copy of "
What We Had
" - ? Couldn't find one anywhere. Handsome Furs will never take over Wolf Parade in my eyes, but this brand of inventive, heartfelt musicmaking will never, ever, get old!
CAN'T GET STARTED
Official Video
HATE THIS CITY
Live in Minneapolis 3/28/09 at the 7th St. Entry
MFR recording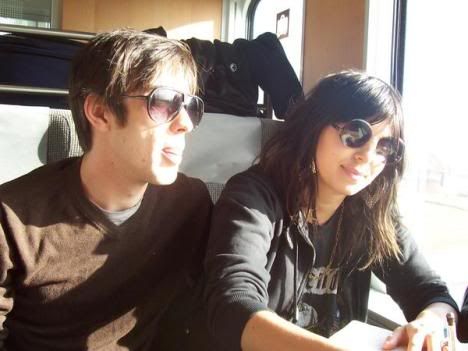 SING! CAPTAIN
Live at the Paradiso in Amsterdam
IN THE RADIO'S HOT SUN
live in San Francisco - A Take Away Show
DUMB ANIMALS
Official Video - very David Lynch-esque!
THY WILL BE DONE
Debuting live in Studio Q (Toronto)