Spirit Kid Takes it to the Finals
Wildcard sweethearts Spirit Kid prove their mettle
Some in the audience left split on the judges' decision
Spirit Kid advances to the Rumble Finals on 4/22
Spirit Kid - Honestly
LIVE REVIEW -
We'll see if tonight's semi-final matchup proves to have as memorable a finish as the show last night. We can at least console ourselves that the Rumble is not turning out to be a dull event in which the victories are predictable. Let me begin by making very clear that all four bands (
Spirit Kid
, who were the
Night 3 wildcard
,
Do Not Forsake Me Oh My Darling
,
Sidewalk Driver
and
Mellow Bravo
) each have already proven their skill in front of audiences this past week. We can all be proud here in Boston by what the audience witnessed on Friday night.
Wild card entry Spirit Kid's opening performance was extremely solid and to some it was their best performance of the Rumble. They warmed up the crowd with a series of airy 60s pop songs that had even some still sober audience members shuffling their feet.
Though Do Not Forsake Me Oh My Darling performed better last night even than in their first round victory, a band as experimental as they were always going to find it difficult to compete in a show like this. They have soared throughout though, and on Thursday they managed to seize audiences with a mesmerizing set.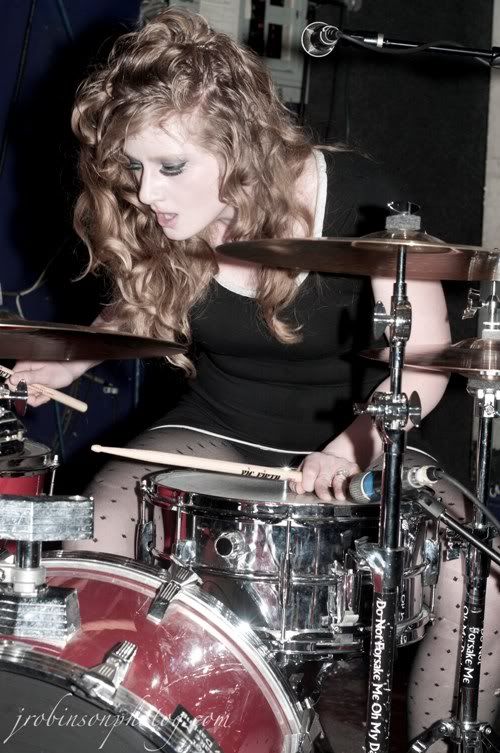 Putting my own preference for the simple, driving elements of the excellent DNFOMD to one side then, it looked like it would be a close run thing between the sensory extravaganza of Sidewalk Driver (lasers, confetti, outfits to put Elton John to shame), and the massive, blasting, whirling rave of the members of Mello Bravo.
So universal seemed the consensus that I made a serious error, and started to think about how I could write this piece right after the show had finished. It was sure to be a close thing I felt, since these two of the four bands in particular had blown the roof off with their performances.
SYMBOLIC MOMENT EARLY - In an moment that was telling, to someone as obsessed with the symbolic as me, during the Do Not Forsake Me set a single piece of the confetti that had exploded out of Sidewalk Driver's singer Tad McKitterick's top hat earlier (yes, you read that right) drifted slowly back to the ground. Despite Sophia's vicious vocals, and Michael's wall of industrial bass tone, Sidewalk Driver's presence on stage was still felt and, I thought to myself, they had taken the night.
The Sparks (and the Confetti) Flew
But then Mellow Bravo arrived, and everything seemed in doubt again. It was hard to deny that they had the most fun on stage, and it was infectious. It felt like the audience was with them, and their crowd-surfing front man, who had played on the roof of his car during the band's first round set, still seemed like the most intriguingly unpredictable performer of the night. Between songs he saw someone he knew from his day job in the audience, and shouted "You! I know you! I'm the guy you speak to at the library!," demonstrating an almost lackadaisical obliviousness to the pressure of the event.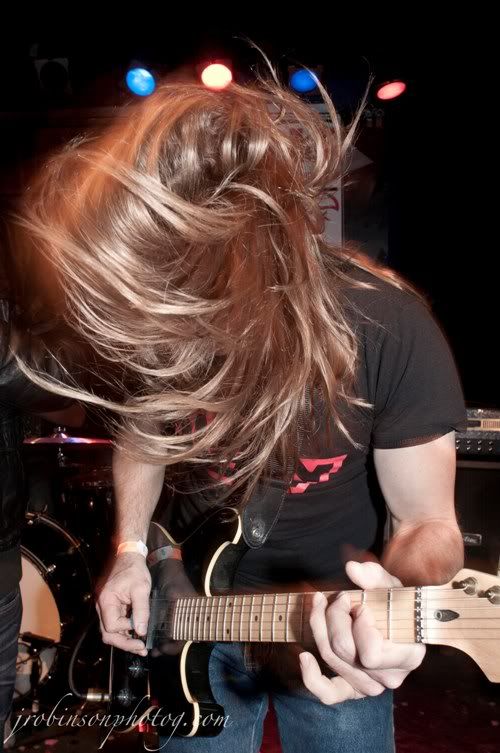 In my mind it was a real two-horse race then, and based on the buzz in the crowd I was not alone. We settled in to see which of these bands we would see at next week's final showdown. After some thank you's and promotion of Friday's second semi-final, Rumble organizer Anngelle Wood (who has done an absolutely brilliant job resurrecting the rumble and acting as emcee) announced the Judges' decision: Spirit Kid.


Spirit Kid played very well and were worthy of praise. But it was at that moment when the announcement was made, the room - for a time - seemed disheartened. The instant after SK's name was read the realization of what had unexpectedly come to pass washed over the room. Much of the room was left to wonder if the judges had just seen the same program unfold that they had.


The Rumble Semi-Finals continue tonight.