Die Antwoord - I Fink U Freeky
New Music Video Today
New LP TEN$ION out 2/7
DIE ANTWOORD
by photographer Roger Ballen
Die Antwoord - I Fink U Freeky NEW
BACK AND FREEKY -
The World's most other-worldly hip hop act has returned. With just days until the long awaited
TEN$ION
album, South African hip hop act
Die Antwoord
have returned and the results are predictably inventive, in-your- face and about as good as anything we've heard in a good while. At the core of the band are the gifted and dynamic "Ninja" (
Watkin Tudor Jones
) and the darkly hypnotic
Yo-Landi Vi$$er
.
This act is about as dynamic as they come -
and whether you can appreciate them or not, they're the driving force of a movement that is not just impacting hip hop - but impacting international sub-culture. This record is a powerful joyride and a worthy companion to Die Antwoord's 23-track "Old Testament" (their world debut)called
$0$
and the formal debut of Jones' Ninja persona.
The 2/10 show at the Paradise in Boston is now sold out.

Photo:
Yo-Landi Vi$$er of Die Antwoord at Boston's Royale
[MORE]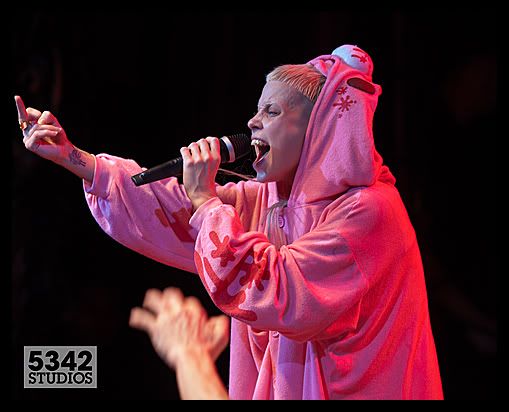 "One of the Best Shows I've seen the last two years!"
- Ryan Spaulding