Die Antwoord last night in Boston
The Devastation of Royale

Boston, MA - 10/26/10

Last Night: South African Hip Hop artists Die Antwoord
Absolutely stunned.
That was my reaction to last night's set at Royale. The unreal stage show, the crazy flow, the beats and that incredible energy level all add up to
Die Antwoord,
possibly the hottest hip hop act on the planet at this very moment and coming to a stage near you. On the road with the equally as fiery Rye Rye (
photos from her 10/5/10 show
at Royale when she appeared with sonic/dance mentor M.I.A), this promises to be one tour to remember!
Do not miss Die Antwoord
- they are worth the price of admission.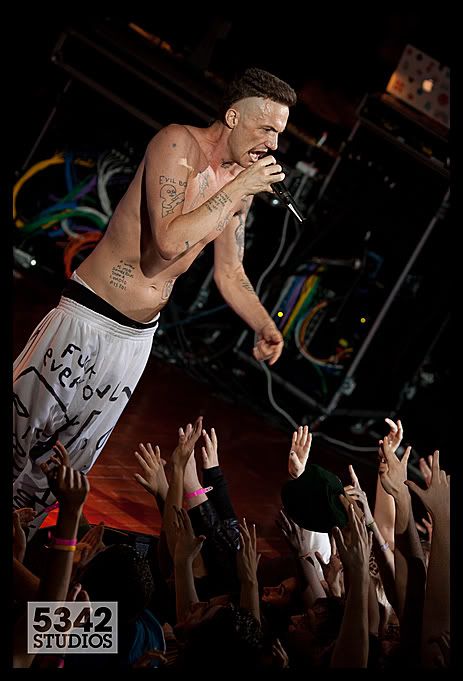 RSL STREAMING PHOTO ALBUM
South Africa's Die Antwoord in Boston