DEBUT: Counting Crows - Underwater Sunshine
Hello! We are one of a handful of websites and blogs debuting the new album from Counting Crows: Underwater Sunshine (Or What We Did On Our Summer Vacation) today. It's a covers record paying homage to some important musical icons and friends - both old and new. For me, the record is a way to celebrate music as a whole. The sounds captured here are celebratory even when the lyrics are not. The highs here are all about being a music lover...
BEST OF 2012 ALBUM SELECTION - Recorded in Burbank last April and June, Underwater Sunshine is a collection of 15 gorgeously rendered songs, in which the Bay Area seven-piece honors global icons (Bob Dylan, Gram Parsons), indie-pop heroes (Teenage Fanclub, Travis), compelling up-and-comers (Dawes, the Romany Rye, Kasey Anderson) and even their own seminal pre-Crows projects (Sordid Humor, Tender Mercies). But no matter the artist, the Crows selected each song due to its individual merit, not its ubiquity.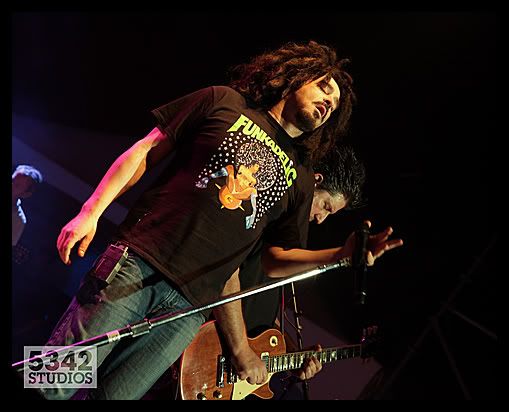 Counting Crows at SxSW 2012 by 5342 Studios
What does Underwater Sunshine mean to me in three paragraphs or less:
I've been good friends with Adam Duritz for the last four years now. We met doing an interview just prior to the release of Saturday Nights & Sunday Mornings in early '08. We found our allotment of time (
20 minutes or less)
couldn't handle our first three hour conversation about music... The topic of discussion that day wasn't so much Adam's music... We talked about the spirit of making music, about sharing the music we love, and about an enthusiasm of being in the moment. That's something Adam has never had a hard time doing - being human. And that's what loving music is all about.. Surrendering yourself in it and letting it change you.
Listening to
this
record
is like having that first conversation with Adam and probably dozens of our phone calls and emails, back-and-forth, ever since. We're just a couple of excited music fans talking about how different things sound and the impressions it left on us.
Underwater Sunshine
(the title, interestingly, is recycled. It's the original name of the music magazine Adam and I toyed around with launching to help bring attention to new musicians...) ended up being the absolutely perfect name for the record. On
Underwater Sunshine
,
Counting Crows are indicating songs and artists that matter; all the while, reaching out to others. That's what I do as as a music writer - and that what
you
, as a music fan do with your friends. Good music is the ultimate appetizer..
And ultimately, that's why this record is a blinking neon sign, a welcome mat, a gilded invitation - for everyone to attend. It's because of all these reasons this effort is like none other in the Crows catalog save
August and Everything After
... A new beginning. Good listening!
Ryan Spaulding
Word to the Wise - A really nice, detailed breakdown of the songs and their origins in Adam's own voice appears in Josh Jackson's piece for
Underwater Sunshine
on PASTE. Recommend you check that one out. - R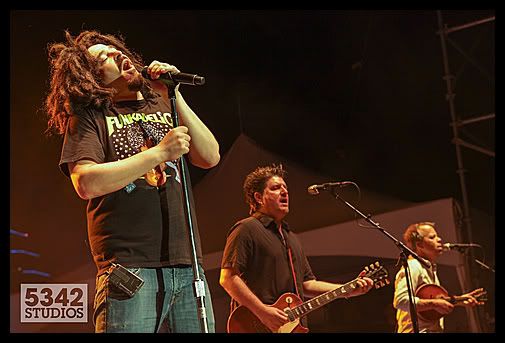 4/10 'Underwater Sunshine' record release date
4/13 Seattle, WA @ Showbox SoDo
4/14 Portland, OR @ Roseland Theater
4/16 Oakland, CA @ Fox Theater
4/17 Los Angeles, CA @ Club Nokia
4/19 Denver, CO @ Paramount Theatre
4/21 Minneapolis, MN @ State Theater
4/22 Chicago, IL @ Riviera Theatre
4/24 New York, NY @ Roseland Ballroom
4/25 Boston, MA @ House of Blues
4/27 Mashantucket, CT @ MGM Grand Theater at Foxwoods
4/28 Atlantic City, NJ @ Borgata
5/1 Jacksonville, FL @ Florida Theatre
5/2 West Palm Beach, FL @ Sunfest
5/4 Atlanta, GA @ The Tabernacle
5/5 Nashville, TN @ Ryman Auditorium
Counting Crows