Jukebox the Ghost - Half Crazy
Jukebox the Ghost are preparing for a headlining tour with the Spinto Band, Deleted Scenes, Savior Adore and the White Birds (see dates below), the guys have released a new video for "Half Crazy" from 2010's Everything Under the Sun. The video was shot over several days in south Philadelphia by local animation production company Juggling Wolf.

Stop-Motion Madness - "It was stop-motion, so each scene was painstakingly shot frame-by-frame (think 'Wallace and Gromit', but with us instead)," says Jukebox's Tommy Siegel. "They hand-drew over 2,500 animated mouths (whoa), which were taped to my face one by one. Under the direction of Marina, Jason and Ian, we moved very slowly for a few days and resisted the urge to itch ourselves for hours on end." ...
We are being promised many more dates and a new album in 2012. Stay tuned!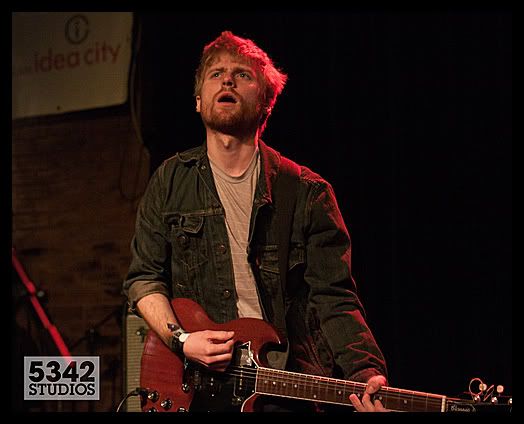 about this photo:
taken 3/20/10 in Austin, TX at SxSW
the Alex Chilton (Big Star) Tribute Show
[
PHOTO SET!
] / [
FULL COVERAGE!
]
remaining 2011 dates...