Must-Have 2011: MIDDLE BROTHER
RSL 2011 Music Picks
Best of the First-Half Nominee...


Indie-Rock's 3 Kings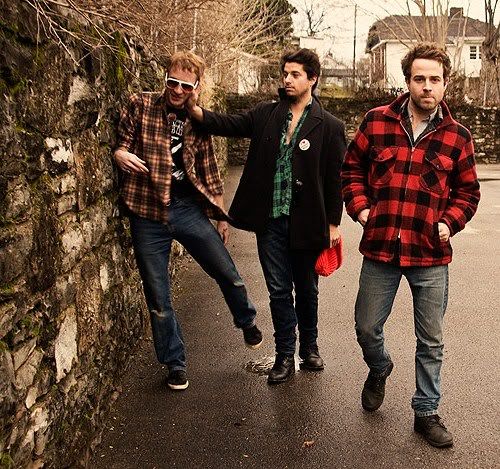 It was kind of hard to imagine, going in, a supergroup comprised of members from
Deer Tick
,
Dawes
and
Delta Spirit.
There is always the potential for high expectations eclipsing the final product (see:
Monsters of Folk
). However, one rapid fire listen to Middle Brother's first, self titled album immediately proves that the combination of
John McCauley
(
Deer Tick
),
Taylor Goldsmith
(
Dawes
) and
Matt Vasquez
(
Delta Spirit
) is a good one. A very, very good one.
Deer Tick's whiskey soaked sound is always fun, especially on their first album War Elephant with tracks like "Baltimore Blues, No. 1" and "Art Isn't Real (City of Sin)," but McCauley's voice is complimented perfectly by Goldsmith and Vasquez's additions. Of course, it doesn't hurt that last year's Dawes' album, North Hills, an album whose influences are so flawlessly tied into the band's own distinct sound, is rather excellent. And Delta Spirit's rootsy folk rock, arguably carried by Vasquez's vocals, is of the same cloth as the other two.

Together, however, Middle Brother may actually fill in the holes in all three member's home band repertoires: McCauley gives Middle Brother a badass scratchiness that the other two could benefit from in their work with Delta Spirit and Dawes, while the instrumental variations and vocal ranges of Vasquez and Goldsmith keep McCauley from becoming a bit monotonous.

The way these three compliment each other, plus the fact that all members of Middle Brother are a thrill to see live, should get you into the shows and motivate you to pick up this important new album - EMMA DESSAU

RSL STREAMING PHOTO ALBUM
Middle Brother in Boston, MA - 2/3/11
Photos by Emma Dessau