The Greatest Love Story in Rock

HANDSOME FURS
Handsome Furs Sound Kapital - Tour Kickoff in Boston
As we speak, the sonic assault of husband- and wife-team
Alexei Perry
and
Dan Boeckner
are making their way across Eastern Europe. It's their latest world tour in support of their new album; "
Sound Kapital.
" We caught up with the couple here in Boston for the tour opener... And getting there early, I had a few minutes to jaw on with Dan & Alexei. I first met the pair about 3 years ago. Perry flashed a warm, loving smile when I quipped about visiting with Dan and the guys from
Wolf Parade
backstage at the House of Blues Boston last July.
That summer night, when Alexei's name was raised in casual conversation, Boeckner's face truly lit up. He told me about her work with children in China and that he soon hoped to join her there. And they soon would. Imagine my joy in knowing just weeks later (soon after the Wolf Parade tour ended) Dan would make good on his promise to join his love in the East.
There Handsome Furs were reunited for a series of shows witnessed by many thousands of fans in China. And then there was this new album to write. Perry loves the story and remembers the time fondly - adding stories of her own. Then as she looked up to look at Dan, standing nearby. It was clear then, if not before, that this is the best love story in rock.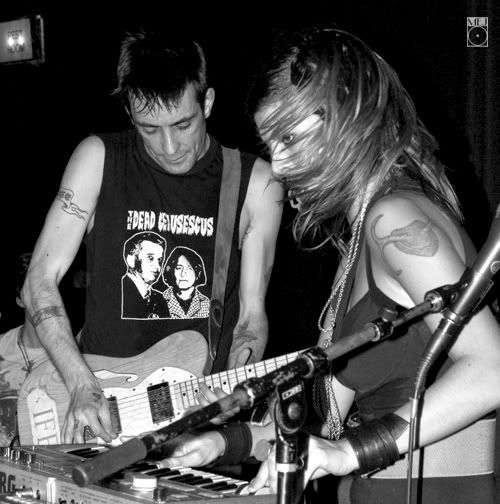 April 2011
27 – Podgorica, Montenegro @ Soul2Soul
28 – Dubrovnik, Croatia @ Orlando
29 – Sarajevo, Bosnia and Herzegovina @ Sloga
May 2011
3 – Vienna, Austria @ Flex
4 – Bratislava, Slovakia @ Dunaj
5 – Krakow, Poland @ Laznia Nowa
6 – Warsaw, Poland @ Cafe Kulturalna
7 – Wroclaw, Poland @ Puzzle
8 – Prague, Czech Republic @ 007
9 – Berlin, Germany @ WestGermany
11 – Gent, Belgium @ De Centrale
12 – Amsterdam, Netherlands @ Bitterzoet
13 – Brighton, England @ Great Escape Festival
14 – Cardiff, Wales @ Buffalo Bar
16 – London, England @ Lexington
17 – Glasgow, Scotland @ Captain's Rest
18 – Birmingham, England @ Rainbow
19 – Liverpool, England @ Sound City Festival
20 – Paris, France @ Fleche D'Or
21 – Bergen, Norway @ Landmark
22 – Oslo, Norway @ Betong