New Video from The Joy Formidable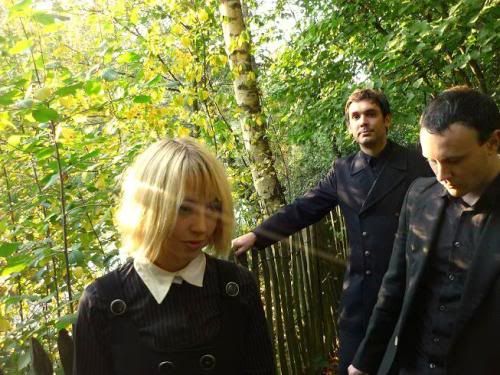 The Joy Formidable
After an exasperating year-long delay before the US release this spring of Welsh three piece band
The Joy Formidable's
excellent debut,
A Balloon Called Moaning
, their new video has also been beset by difficulties and setbacks. There have been stories floating around of the heavens opening up, in the form of huge storms at their video shoot location in North Wales, making it seem like some greater force was working to stop them getting their music through to us.
Results Speak for Themselves -
Embattled, we are pleased to see, can also make for cohesive. The new video, "
I Don't Want to See You Like This,
" like their CD before it, retains the dense and warm unity of basic elements driven together a great speed. They produced the track themselves too, which demonstrates what can be achieved when a band really has a mission to get somewhere together.
We hope that they keep this focus as they finish up their new album The Big Roar, planned for the spring. You can see this
RSL Best of 2010 Pick
playing in Boston in a few weeks (11/13/10, Great Scott), and judge for yourself.