Hot Hot Heat - Hey Rosetta - 22-20s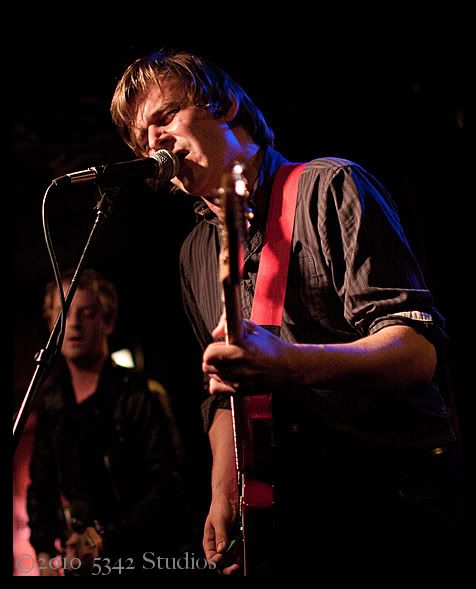 22-20s by 5342 Studios

[full album]
A True Sampling of what's going on Outside of Town.
The 22-20s
are a band reborn after going on a lengthy hiatus. They have a new album and are making the most of this rock n' roll rebirth on stages all over the world. Taking into consideration that this was one of the world's best bands in 2006 (just this one
writer's opinion
....) this is a great chance to see them!
Newfoundland's
Hey Rosetta
are a band that I have been enamored with, albeit from afar, for some time now. The Polaris Prize finalists offer up dynamic stage performances and witty-lyric music - together an excellent mix. If this was an American band, you would already have their album in hand.
That leaves us with
Hot Hot Heat
, a dynamic British Columbia band who have been acclaimed near and far for their live creativity and energy since the group's formation in 1999.
Hot Hot Heat - Jedidiah
Darren Ankenman photo
HOT HEAT HEAT -
Dustin Hawthorne and Steve Bays had been in many different bands together since 1995 and met Hawley in 1998. Former Hot Hot Heat guitarist Dante DeCaro recorded the album Elevator before leaving the band to form Wolf Parade. In 2005, with Luke Paquin on guitar - Hot Hot Heat toured the Globe in support of Weezer and Foo Fighters. Hot Hot Heat selected Snow Patrol to be their opening act. That tour blew up in 2007-2008. Since that time there have been a couple of personnel changes to bass with Louis Hearn now on those duties. Hot Hot Heat have always been an incredibly fun band but one that proves time-and-time again to be important to music.