the 22-20s in Boston
Photographic Evidence
by
5342 Studios
Great Scott
Boston, MA -6 /1/10

22-20s rocked Boston 6/1/10
all photos by 5342 Studios
Beginning today -
Now is your chance to
stream the sophomore album
from England's the
22-20s
. The record is the first new collection of songs from the Lincolnshire, UK quartet (one of our personal favorite bands of the last half decade) in six long years.
Shake, Shiver and Moan
will be available to buy in two short weeks. Founding members Martin Trimble and Glen Bartup are joined on tour these days by James Irving and Dan Hare. We caught the band in Boston just days ago and thought today would be the perfect time to share our images... All I can say is that this is one band you are not going to miss!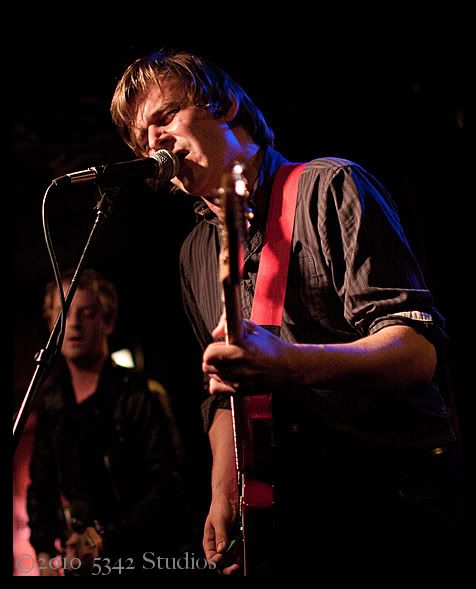 live version - track to be released 6/22/10
RSL Streaming Photo Album
The 22-20s in Boston 6/1/10