NEW Jukebox the Ghost
Previously Unseen
photos by

5342 Studios
Antone's in Austin


SxSW - 3/20/10



NEW ALBUM AHEAD
NEW SINGLE BELOW!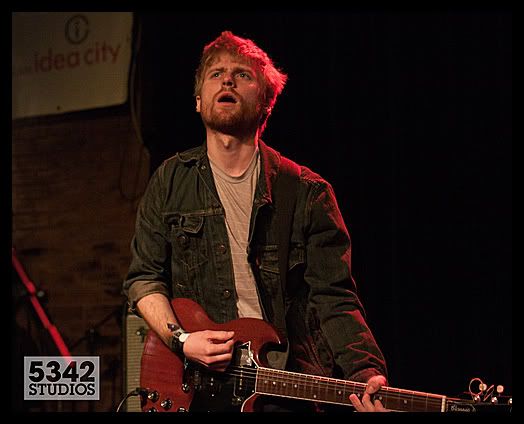 SxSW 2010 -

Jukebox the Ghost

played an outstanding set
The definition of "the
East Coast band
"
has really shifted a great deal the last decade. And who could have guessed (not me) that one of my personal favorites would prove to be an indie rock piano band called
Jukebox the Ghost
. The trio, who hail from Washington DC (now calling both the Capitol and Philadelphia home,) are one of our favorite live bands - and with a new album on the way, they are an obvious pick for an artist spotlight!
The Story of This Show -
We descended on Austin for
SxSW
this March, knowing we would see these guys play a star-studded night at the end of the week with Memphis legends Big Star. It was one of the Xs on my calendar from the start. I arrived at Boston's Logan airport hearing the awful news that Big Star's songwriting genius Alex Chilton had passed away in New Orleans mere days before we were to see them perform with JTG. The night would go on - as Jukebox the Ghost ended up playing on the same stage as numerous living legends in a
tribute show for the ages
.
NEW MATERIAL / THE ROAD AHEAD -
On September 7th, Jukebox the Ghost will release their new album;
Everything Under the Sun
on Yep Roc and you better bet we will be there. The world of music is watching - but that's what happens when you find new and exciting ways to get people's attention. Late last month the band showed up to New York City with a cool new idea and their gear. They played a set (with piano) in all five boroughs in one day! On July 13, the band will play NY's
92Y Tribeca
and in August, they will play before many thousands of people at Chicago's
Lollapalooza
. All in a days work. Here is the brand new single (unreleased) from Jukebox the Ghost:
RSL STREAMING PHOTO ALBUM
Jukebox the Ghost in Austin - SxSW 2010