Live Show Pick of the Week
Saturday Night - Out On the Town
YOU'VE GOT IT TO HEAR TO BELIEVE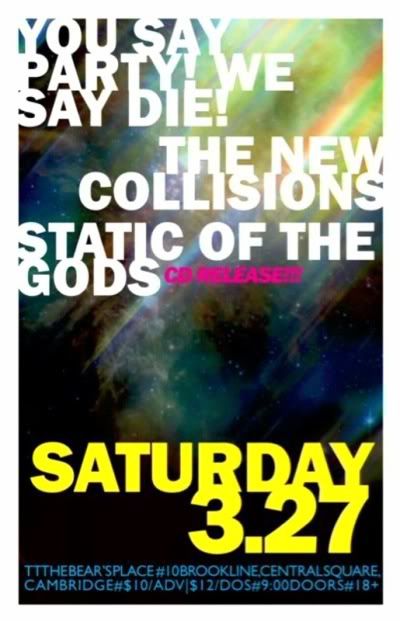 At
TT the Bears
in Cambridge tonight
ABOUT OUR SELECTION -
This one's all about high energy... The three bands in this lineup will help your forget your worries (take off that wet winter blanket and step into something more comfortable this weekend...) We love our lady sinners and singers - making this triple lineup a celebration of women in music.
So here you have it:
British Columbia's
You Say Party We Say Die
, and Boston's own
New Collisions
and
Static of the Gods
will get your hopes up and stomp all over your heart - until it does, check out the music! (* a special mention for friends Static of the Gods who are releasing their album, the amazing
Knowledge Machine
. CD Releases parties are always the best live shows!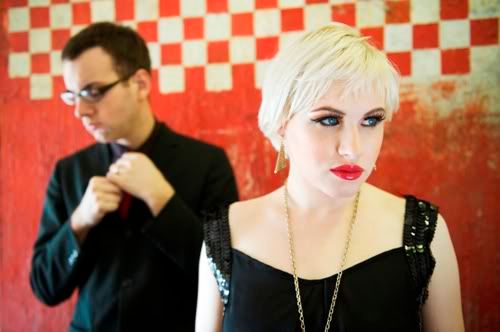 THE NEW COLLISIONS
STATIC OF THE GODS
*
CD RELEASE
!