New from Knowledge Machine
New Album in March
Self-Released & Unsigned!

new album from Static of The Gods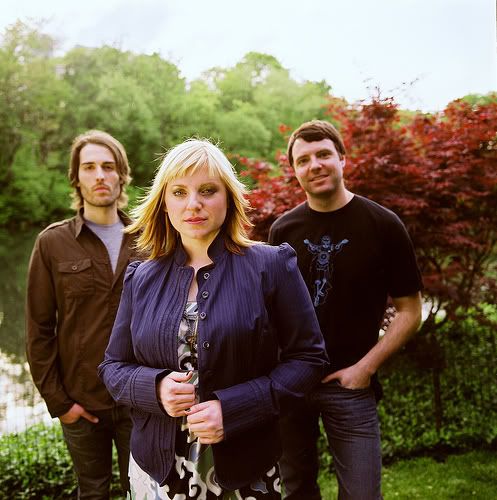 Alicia Rose photo
EAST COAST BAND WITH A WEST COAST SOUL:
Static of the Gods
are a Boston act but are, even more so, a worldly band. They certainly stand out from this low-lying, frigid, landscape. With songs like honey dripped before razor blades, in many ways this touring band are a fish out of water here. They have had no shortage of fans on the road - most notably in Portland, OR where their shows pack houses. The band's hard work here in Boston certainly has not been ignored, however - If you play with two other people long enough, and the content is good - you only get better. Static (Mike Latulippe, Ben Voskeritchian and Jen Johnson) have kept critics and fans alike waiting as they painstaking finished
Knowledge Machine
(March 2010), the long awaited sophomore album. Below is the debut track from the album. It's the first and only place you can get a song from the album right now. We are ecstatic that a band we like this much will allow us to share unreleased material. If you like self-released stuff and independent bands as much as we do,
this
is the cream of the crop.
Recording & Touring:
Static of the Gods have joined the modern band trend of kids using organic surroundings to help improve the recording experience and sound. Joining the ranks of other like-minded songwriters (Fleet Foxes, Yeah Yeah Yeahs, Broken Social Scene), Static have opted out of the studio and into non-traditional environs. In the case of Static, that meant heading north to Vermont. Whether or not the experience really helps, who's to say - but it's hard to argue with these kind of results.