Andrew Bird, You've Arrived!
DATELINE - BOSTON:
The silly-talented
Andrew Bird
certainly doesn't need our bit of affirmation, but we will be amongst those cheering tonight in Boston when he takes the stage at
the
Orpheum
to play. Bird just released the brand new and highly recommended
Noble Beast
record. And it's an album tour that has him in the traveling mood - dates (many of them sold out or close to selling out across the country.) From all accounts, Andrew Bird is playing the best music of his life right now!
We know we are going to hear all the juicy tidbits from the new record tonight, but would just love to hear some old favorites as well!
ANDREW BIRD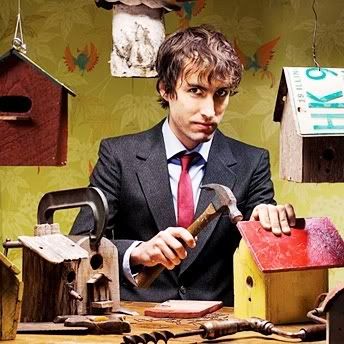 Buildin' It