Record Breaker Series: Super Furry Animals - Mwng
*
Editor's note:
The Record Breaker Series
is a focus on criminally overlooked, forgotten and maltreated albums. There are additions postings in this series in the right tool bar of this blog. The first thing you will notice is that these selections are pretty far flung - matching our musical tastes. How do we choose? Sometimes we just get to missing an older record and then decide to write about it.
Like you, we just really dig music.
SUPER FURRY ANIMALS
RECORD BREAKER:
Today's entry begins in myth and ends in reality. It's a story that starts about a decade ago... I once heard a story that
Super Furry Animals
were deeply annoyed that their 1999 release,
Guerrilla,
wasn't supported strongly enough by their label. According to the popular myth - the band had believed that with the proper push, that record was sure to rocket them to superstardom. As it turned out, the record earned them loyal fans but not the global audience they sought.
As the story goes - Super Furry Animals became a bit disillusioned with the music industry ( - certainly cynical with the business side of things.) This led them to record their next release (and the first free of their contract with Creation),
Mwng
, entirely in Welsh. Super-creative, but hardly radio-friendly.
I have no idea if this is true or not, of course.
But if the label were guilty of failing to promote the absolutely stunning electronic majesty of Guerrilla, which led to the band's decision to record 2000's
Mwng
(
one of the most exquisitely beautiful pop-folk albums ever released
) then I am forever grateful!
BREAKING IT DOWN:
Mwng descends on the listener
with a totally unexpected opening blast... then
SFA
make the pace softer and softer, until they reach the nadir of "
Nythod Cacwn
," half way through the album. [
Singer Gruff Rhys
played the drums on this track himself – you can tell, and yet it is completely in keeping with the track's incredibly fragility]. Then the album begins to ramp up again, until it hits tracks like "
Ysbeidiau Heulog
", which are carried by guitarist Bunf's super heavy overdrive, mixed very low in the background, so they somehow sound like both sick and gorgeous at one and the same time. This is no small feat!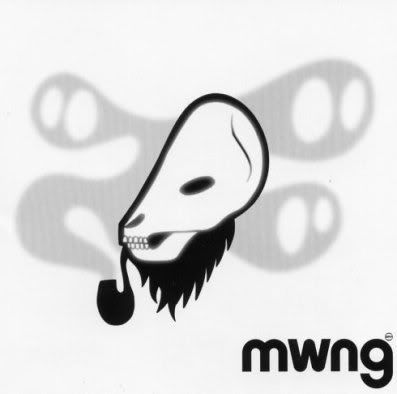 TRACKLISTING:
01
- "
Drygioni
" ("Badness") – 1:23
02
- "
Ymaelodi Â'r Ymylon
" ("Banished To The Periphery") – 2:57
03
- "
Y Gwyneb Iau
" ("Liverface") – 3:54
04
- "
Dacw Hi
" ("There She Is") – 4:18
05
- "
Nythod Cacwn
" ("Beehives") – 3:46
06
- "
Pan Ddaw'r Wawr
" ("When Dawn Breaks") – 4:29
07
- "
Ysbeidiau Heulog
" ("Sunny Intervals") – 2:51
08
- "
Y Teimlad
" ("The Feeling") – 4:40
09
- "
Sarn Helen
" – 4:18
10
- "
Gwreiddiau Dwfn
" / "
Mawrth Oer Ar y Blaned Neifion
"
("Deep Roots" / "A Cold March On The Planet Neptune") – 7:57
While I love this album - I have absolutely no idea what Gruff is saying...
The real wonder of this album for me is how much I love it despite the fact that I consider myself a true fan of the lyrically-driven song. I have always felt that lyrics are the single most difficult thing to really get right in any musical project, although they are often the last to be considered. But this album shows me that I'm dead wrong - or, at least, that there's always room for more music. Instead, I sometimes find myself craving a listen to album-closer "
Gwreiddiau Dwfn
" / "
Mawrth Oer Ar y Blaned Neifion
" (translated: "Deep Roots" / "A Cold March On The Planet Neptune") - a song that carries me off into the kind of mixed-up, dizzying, dark and sweet world in which the Super Furry Animals dwell. (Trust me on this one, they leave the best for last!)
Consider this a call to arms – find Mwng at all costs and add it to your collection.
It. Will. Pay. You. Back.