Jeremy Enigk
Jeremy Enigk - photo by Illinois Entertainment
Seattle singer/songwriter Jeremy Enigk will appear in Boston on Tuesday
, playing before a live studio audience at Great Scott in Allston. You may recall that Enigk once fronted emo pioneer band
Sunny Day Real Estate
. When the band split up, two members joined the Foo Fighters and Enigk went on to release his own debut solo album in 1996.
Return of the Frog Queen
(Sub Pop), incorporated a 21-piece orchestra creating a deeper, more encompassing sound. Due to Sunny Day Real Estate reuniting and a short stint fronting The Fire Theft in 2001, ten years went by before Enigk released another solo album. 2006 brought along the aptly named
World Waits
which was released on Enigk's own newly formed label, Lewis Hollow Records. Last year, Enigk released
The Missing Link
album. The record, also released on Enigk's Lewis Hollow Records, exhibits the same warm song style as its predecessor.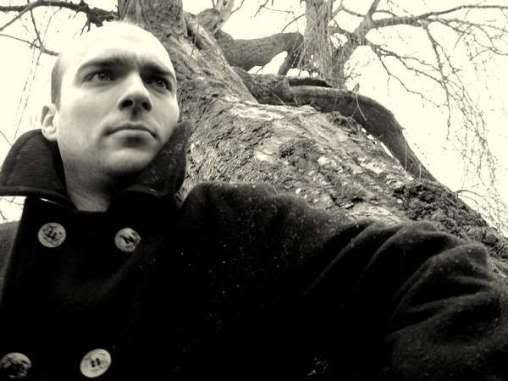 Appearing with Enigk at Great Scott in his first ever Boston appearance will be
New York's
Dave Deporis
.
Classically trained as a child as a violinist and influenced by REM's Green album as a teen, Deporis taught himself how to play guitar. Deporis has a forthcoming LP titled,
For the Birds and Children
. His intense and moving live shows and sweet, iconoclastic lyrics have won him rave reviews. He was recently interviewed by the
SixEyes music blog