One to Watch in 2008: The Luxury
CENTER STAGE THIS WEEK:


THE LUXURY
headline the show of the week
and could be headed on to much bigger things
Indie Rock - Boston Style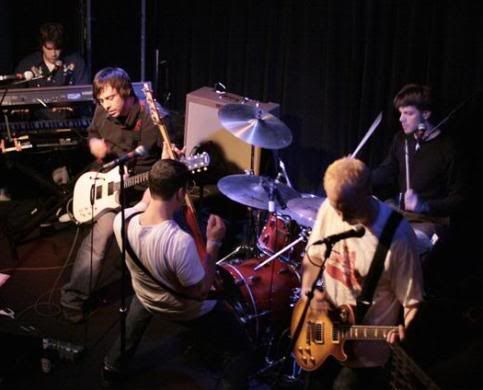 THE LUXURY are Definitely One to Watch in 2008
A CHANCE TO MAKE A DIFFERENCE:
In just days, The Luxury will know if they will be named one of the three finalists to open for Coldplay when they arrive in town.
Details and voting
.
(The Luxury contacted me and want to let you know they appreciate your support. They are close to taking this thing and playing in front of as many as 20,000 music fans - your vote does count and would be most appreciated! For the non-Boston readers of this blog, you can make a difference too!
Vote
.)
Since summer 2005, The Luxury have been transmitting their brand of British/American rock across the airwaves, over the ether and through the nightclub air with grace and gusto. There is a reason why people are talking about The Luxury... they're really, really good. You will have a great chance to see the band play live this Friday night at
TT the Bears
where the band headlines
a star-studded local lineup
!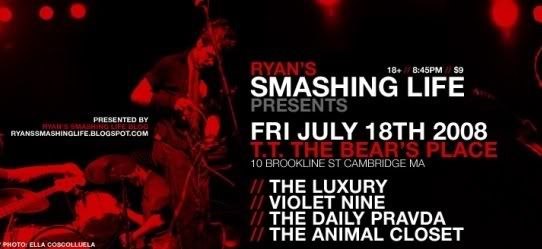 MALCONTENT - The Inventive Video!
Friday, July 18th - Central Square Cambridge
Ticketing and Set Times: TT the Bears