New My Morning Jacket - EVIL URGES drops on June 10th
A new album from My Morning Jacket will emerge on June 10th. The title? Evil Urges.


"The world today is such a confused place. Things that people think are good values are obviously twisted, but there are other things considered evil that obviously aren't. There is real evil out there, but "Evil Urges" is about how all of these things that you've been told are evil really aren't, unless they're actually hurting something or somebody."
- My Morning Jacket's Jim James
My Morning Jacket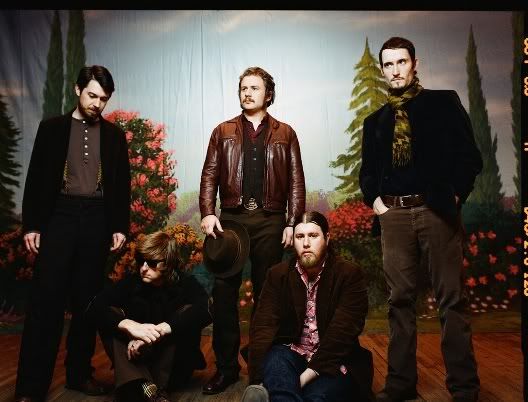 I am still a relative newbie to My Morning Jacket, so I will defer to the press release:
Evil Urges is the album that the band has been making for almost ten years
.
Their previous work has emboldened them with the confidence to continue to grow in ways few artists would be capable of achieving. Admirably, Jim James' songwriting manages to remain as organic and cohesive as ever, making their musical leaps forward fluid, logical, entertaining, and inspiring.
More than ever before, the band treated the studio itself as a musical instrument for the recording of Evil Urges. Thus co-producers Jim James and Joe Chiccarelli (The Shins, White Stripes) truly collaborated on the band's most ambitious and convincingly executed album to date.
My Morning Jacket is Jim James (vocals/guitar), Two Tone Tommy (bass), Carl Broemel (guitar), Bo Koster (keyboards), and Patrick Hallahan (drums). James was just added as a solo performer to the
2008 Newport Folk Festival
in August.