Jesse Malin - On Your Sleeve (2008)
ALBUM REVIEW:
MUST HAVE COVER COLLECTION!
Jesse Malin has released a masterful cover album I want to share with you.
The album
"On Your Sleeve"
(One Little Indian) is a major change of pace and a healthy one for the increasingly popular Malin. Jesse just released a winning record just last year. I selected
"Glitter in the Gutter"
as one of the
Top 15 Records of 2007
. It was an easy selection for a premium pick - as Malin took the best from his previous projects and then branches out anew. "Glitter" is a must have. The very same is true for this great collection of cover songs.
There is nothing like a Jesse Malin live show.
Jesse, ever the charming young man, can win over a crowd in mere minutes. He tells charismatic anecdotes about his life growing up with music and how he came to play songs. The same is true on the new record of hot covers. The liner notes are filled with Jesse's take on these famous and sometimes not-so-well known songs. He hints at why these tracks mean so much to him.
What you read and hear is vintage Jesse.
My prediction is that this record will win over a hell of a lot of new fans.
HIGHLY RECOMMENDED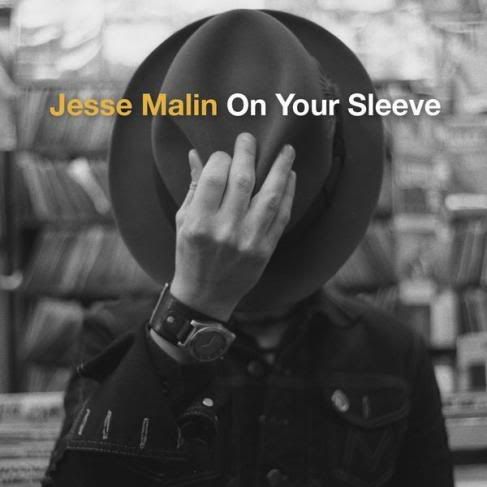 Jesse Malin writes:
"
This song gives me that crazy stomachache feeling of when you are very young and you get busted. I never got caught for smoking pot but I did for shoplifting, fighting and for brief nudity in a Spanish class: suspension, detention and punk rock expression.

My junior high school yard was in Whitestone, Queens, NY. Me and my 13 year old buddies would meet before class around 8am and drink whiskey that I stole from my Mother's liquor cabinet and imported into little apple juice containers which we would suck down as fast as we could in the freezing cold before the bell would ring. Nowadays they load up my dressing room full of booze. Sometimes we don't drink any of it.
"
RSL Album Grade

: 4 of 5 STARS - "

Buy It

!"