Everybody's Talkin' Kooks
ALL THE WORLD'S YOUR STAGE
The Brighton, UK band has released a new album, leaving England taken on Blogs and the World. Here's what they're talking about by the indie-rock/pop water cooler these days.
THE KOOKS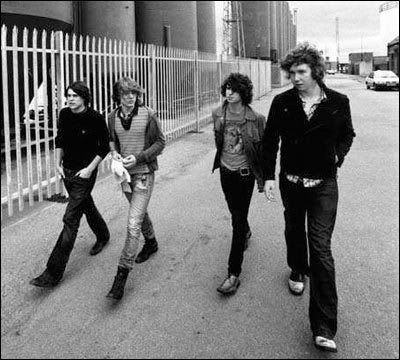 Expected to have one of the biggest tour of the Year
It wasn't long ago, things were looking up for the Kooks. They were an bunch of improbably lucky up-and-comers and they were on a very limited six- or eight-city tour of the US. There was some talk of promoting the new upcoming CD project on both side of the Atlantic. Then,
it
happened.
Somebody decided things were going to be big for this band. Virgin Records hired marketers and publicists (lots of them) to sell the little band to the world. This band wasn't manufactured to succeed but they were offered a dangling pendent called opportunity. They have seized the chance and are running with it!
There were soon videos and leaked tracks and material from live performances.
Then the "Konk" album emerged just a few weeks ago.
There was a regular and a deluxe version (red neon - see below)released. With the projects and backing has come the hype and it looks like the Kooks will now be one of the most widely touted bands this year in blogs. Get ready now for the world tour that is unfolding and selling out fast!
The New Album: 4.0 / 5 Stars - Pick it Up!
VIDEO FOR

"ALWAYS WHERE I NEED TO BE"