Ween's Funky Rock Stanks Up Boston
I embark on a new musical journey tonight.
I leave the norm and jump on the fantasy ship - the U.S.S. Ween - it should be quite a ride! Never having attended a Ween show and not being very familiar with their music - I nevertheless accepted an offer from
a friend
to attend an evening of unique creativity and musical madness at the
Orpheum
!
Ween rolls into Boston tonight!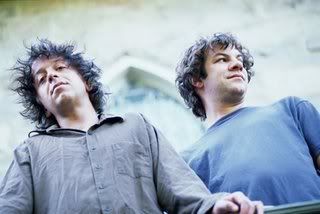 Ween - Blue Balloon
Ween - Don't Shit Where You Eat
THE NEW ALBUM: