Coming Soon:
I have a handful of show reviews coming up, new albums to rate for you and a couple of rare live recordings. Come on back tomorrow. I am working on something big but am pretty much taking the day off from significant posts. (
By the way, enter my free album giveaway!
)
I do have an exceptional song to share with you today.
Portland's

Another Cynthia

is one of my favorite bands in the country. In 2006 I named their self-titled debut CD as my dark horse candidate for album of the year.
(Here is a list of the
Best of 2006
- Get 'em while you still can!)
Right now Another Cynthia is working hard to finish a new album. They recently sent me some demos, which I have been sworn to not share - so I won't. Just know that things are only sounding better in the future.
Today's Artist of the Day is

Another Cynthia

. From their album last year, comes the song: "

Donkey Kong

."
SONG OF THE DAY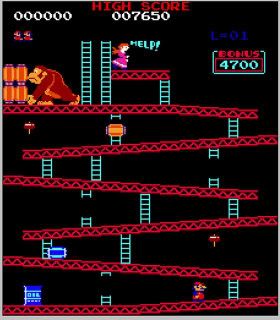 Another Cynthia with "DONKEY KONG"