The Tim Williams Interview - Someone you Need to Know
The kind folks over at
dovecote records
sent me a copy of Tim William's "Merchant Heart" EP about 10 weeks ago and it has been in heavy rotation in the RSL compound ever since.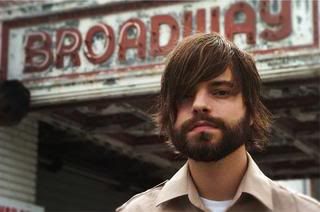 B
ackground:
When you first hear Tim's music you kind of get bowled over. I hear a lot of songs and it's not often you hear a new artist with such "sound." Not to mention the talented musicianship... So that led me to write a growing review of his music back in January. Since then I have remained in contact with Tim and we thought now would pretty much be a good time for an interview - so all of you could get exposed to the man and his music.
Ryan (RSL):
Tim, thanks for the interview. I have been looking forward to it.
Tim Williams:
Hey Ryan.
RSL:
I am very much am enjoying the new EP release. What was it like making the album? Was it fast or painstaking?
Tim:
The toughest part about making - Merchant Heart - was finding one of the producers (
Dave Lynch
) when I arrived to his town. Since I was living in England at the time I figured it would be easy to connect with him right away. This was far from the reality as he was finishing up some work on another record in Belfast (and had no access to the outside world.) When we did finally connect I realized why it is he was so hard to find. This guy really pours himself into his work and it was no different with recording "Merchant Heart."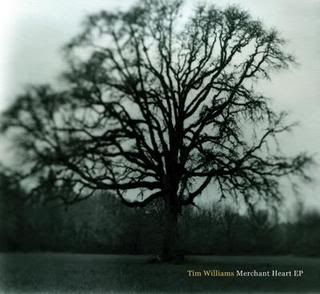 The EP release:
Merchant Heart
Tim:
We spent a little over a week tracking at ICC studios in Eastbourne and the process was really enjoyable. It was nice to work with a group of musicians that were music fans first. Paul & Phil Wilkinson(of Belfast's
Amazing Pilots
) also did a great deal of work on this EP. Dave and Paul have co-produced some great records in the past and I was very excited to finally get to work with them.
RSL:
It sounds like you got in with a very talented group. Can we expect a full-length release?
Tim:
The EP turned out so well that I went back to London in July and recorded 13 more tracks for my new LP –
When Work Is Done
– that will be released this year on Dovecote.
RSL:
That's really great news! Can you tell me about the music you have listened to growing up? How did this music impact you? Which contemporary artists are you into right now?
Tim:
Growing I listened to
Social Distortion
,
Avail
, and a lot of other punk bands that would roll into Columbus, Ohio. There's some great venues in that town like the Newport Music Hall and Bernies Distillery that I would frequent. I remember seeing
Guitar Wolf
at Bernies in High
School and being totally blown away by them. By my senior year in HS I caught the Brit-pop bug and still have it to this day.
Ride
,
Ash
, and
Blur
are a few bands that I listened to. They all wrote songs that I believed in and looked badass as well. Currently I'm listening to a lot of stuff based on this side of the pond.
Lightning Bolt
,
Will Oldham
,
Six Parts Seven
, and a lot of the other bands on their respective labels have my attention at the moment.There's also some great stuff happening in the UK with bands like
Fanfarlo
,
Psapp
,
Band Of Bees
, and
The Late Greats
.
RSL:
(Nodding.) That's quite a list. But tell me though; Who are your heroes? Are they musicians and why do they mean so much to you?
Tim:
I don't really have any "heroes" at the moment - well maybe George W. Bush… er,maybe not... (laughing.) I definitely look up to a lot of writers, photographers, and visual artists.
Nyree Watts
in my favorite photographer right now. There is such a warmth and depth to her work. I am very gratetful she agreed to do the cover for "Merchant Heart." She really took her time to listen to my music first and then take all the amazing photographs you see in the package.
RSL:
Cool. So what's a typical night like before you play a gig? Any special preparations or rituals? Any funny stories?
Tim:
Before a gig I'm generally a fucking wreck. I never noticed it until my keyboard player Mickela (Mallozzi) was on the road with me in the UK. I don't know why it happens exactly, it just does. Once we play a few songs though and I get a feel for the crowd all is well.
Most of the funny stories happen well after the gig when I've been over served and am need
of a bed. One of these times was at IOTA in Arlington, VA. I just finished playing a set and was standing by the merch table talking to some people. Out of the corner of my eye I noticed some dude chatting up my mother, who lives in the area. I went over there to see what the deal was. As soon as I said "hello" I was told to more or less "
fuck off
" as "
she was busy
" by the guy. In order to not start a fight I decided to escort my mom out of the venue and to her car before any happened, which luckily it didn't. Is that funny or disturbing?!
RSL:
(Smiling) Tell me about your song-writing process. Where do the lyrics come from?
Tim:
My song-writing process has changed quite a bit since my Brooklyn apartment was robbed. Now, without a computer I do all my writing on a 4-track and on pen and paper. This has made the process less immediate but more substantial I believe. So thanks to my cracked out Super for stealing all my shit – you have really helped to improve my writing!
RSL:
Sorry to hear about the robbery! Wow, life and its foils, eh? Well the result certainly hasn't hurt your songwriting - this I can say. Can you please break down just one song for me and tell me what it
means to you?
Tim:
Both lyrics and music come to me at the same time initially. I've tried to write lyrics first and then music but the whole process seems a bit to premeditated for me. "
I Am Wearing It
" is an example of both lyrics and music coming together at the same time. More or less this song is about a person I met who was living out the same addictions that killed one of their loved ones. The goal of the song was to help them realize this and show them there could be much more to their existence.
RSL:
Powerful stuff Tim, thanks. Can we look forward to any gigs in the Northeast in 2007? I am actually looking into this right now.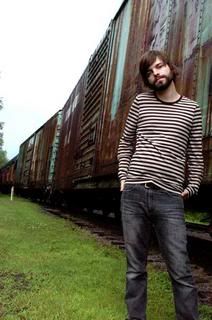 Tim:
Yes, I definitely want to play more shows up North. I actually used to live in Boston for a year before I moved to NYC. I spent a majority of the last year recording and touring in the UK but will be up your way very soon I'm sure.
RSL:
Thanks Tim. We'll get you that show!
Now you can be Tim Williams' friend too:
myspace page
. This is where you want to go to hear a track from the forthcoming album and pick up the
Merchant Heart EP at a reduced price
!
Also check out the ever-growing list of talent over at
Dovecote Records
!
RSL New England Summer Shows Series
I am working to get some RSL Summer Shows lined up in Boston and perhaps even in Providence for the summer season and would like to get Tim Williams out along with some other artists. If someone could kindly help me out with some booking - let's get in touch!