They come Bearing the Gift of Great Music - Meet Odd Czar!

Odd Czar (of Brooklyn NY)
will have some northern exposure here in Boston
this Saturday
. Do not miss these guys! It should be a great night at the
Lizard Lounge
(
web
) in Cambridge as Odd Czar will be appearing with Boston's own Sandmachine (
myspace
).
Who the hell are these guys?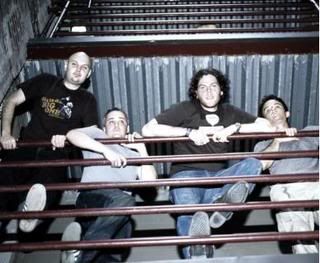 ODD CZAR is
(from left)
:
Joe Goretti, Rob Ritchie, Mike Beck, and Nate Stevens.
The band is touring to support its brand new EP album release.
(This record will be available at the Lizard Lounge show on Saturday.)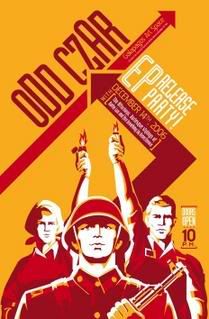 poster from the band's recent CD release party
Here now for the first time ever - are two tracks from the album:
Track Highly Recommended