The Upper Crust - "Let them Eat Rock!"
Now
this
is just too cool for words:
The

"
Let Them Eat Rock
"
-umentary

starring the pompous Victorian throwbacks
THE UPPER CRUST
Will be aired on screen this weekend at Boston's Coolidge Corner Theatre this Saturday.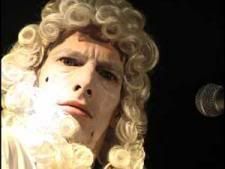 THE

BOSTON UNDERGROUND FILM FESTIVAL

PRESENTS:
The Upper Crust movie this Saturday, Dec 2 @ Midnight
Hosted by director Rodman Flender.


This night will feature an 18th Century themed performance from
BLACK CAT BURLESQUE!