Boston under heat lamps - mp3s, Surreal Moments & Big Laughs
CONCERTS, BIZARRE EVENTS, BIG LAUGHS
and (oh yeah) mp3s


Surreal Music Moment of the week: I am shopping at local grocery store chain this week and hearing them loudly play the Starland Vocal Band sing Afternoon Delight. I was in the frozen foods section and stood there watching three different people sing along with the chorus.
Sadly, I am not lying. And I am a little disturbed by it even now.

Thinkin' of you's
workin' up my appetite
looking forward to a little afternoon delight.
Rubbin' sticks and stones together
makes the sparks ingite
and the thought of rubbin' you
is getting so exciting.
Sky rockets in flight.
Afternoon delight.
Afternoon delight.


This song is about raunchy hot summer love! Sex people, sex! I thought I was in a Twilight Zone movie. Man, stuff like this just doesn't happen when there are people around you know.
.
.
There was an old lady humming along. There's a dude with a big brown mustache and a bright short-sleeve shirt mouthing the words. A larger woman is bobbing and swishing about. Her kids seemed to be having a good time. God! This is not what I want to hear while I shopped for Ben & Jerry's ice cream.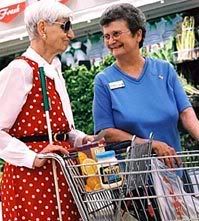 Ok, now that I got that out of my system....
I went to see Clap Your Hands Say Yeah and Architecture in Helsinki at the Avalon on Tuesday night. I went to the Raconteurs show at the Orpheum on Friday. I would highly suggest you do not miss out on these bands!!!
Some exceptional photographs from the show are up here:
On the Download
You can't make all the shows.
Bands I missed that I really would have liked to have seen this week: Yo La Tengo, Be Your Own Pet, and Built to Spill.
GOOD TIMES,PEOPLE, GOOD TIMES.
mp3 DOWNLOADS:
Some completely random - but thoroughly awesome tracks
The Floor is Made of Lava - Told Her I'm from Compton
(hot new track - great new band!)
Architecture in Helsinki - Do the Whirlwind (remix)
Bishop Allen - Psycho Killer (Talking Heads cover)