New Song from The Wandas
Eponymous Record 8/30
This WILL be one of the Best Records of the Yr.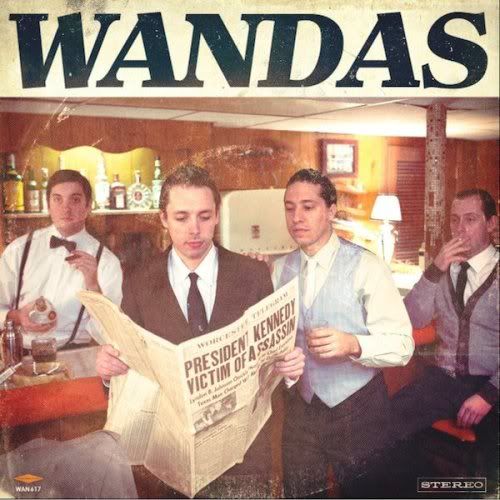 The Wandas - Forever and Ever
[Download the Song!]
THE WANDAS - AUGUST 30th: The long, long wait is over. Oft hailed (deservedly so) as one of New England's best live band - they finally have the perfect album's worth of material to play on stage. Their self-titled album is absolutely gorgeous - and one of the best new records I've heard this year. You can't get your hands on it until August 30th. (Unless you are one of the Kickstarter supporters who helped the band raise more than $11,000. You will get your records on 8/1.) The Kickstarter cash was extremely well-spent. The album was recorded at mixart studios in Montreal, produced by Patrick Krief (guitarist of The Dears) and mixed by Dave Schiffman (Tom Petty, Johnny Cash, Red Hot Chili Peppers) in LA and mastered by Ryan Morey (Arcade Fire, The Stills, Wolf Parade) in Montreal.
What you are hearing now (you did hit play, right??) is the Lead Single, Forever and Ever. The reason why this sounds like a beautiful new beginning folks - is because it is.

LIVE DOWNLOAD - SxSW 2011!
The Wandas - Forever and Ever (live at SxSW )
Available For Free Download For The First Time Ever!
[live track uploaded: 7pm 07/06/11]