Mountain Man
July 30 & 31st - Artist Profile: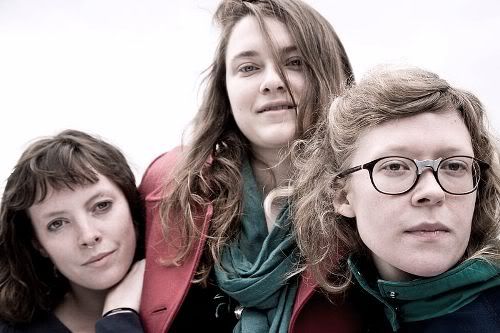 Mountain Man - Come All Yee
from the new album, "Live at the Wiltern"
WHO THEY ARE / BACKGROUND -
Experimental Folk trio
MOUNTAIN MAN
are three young woman who met as students at Bennington College in VT in 2009. They are often characterized for there traditional Appalachian-type folk sound, as well as singing a cappella on many of there songs. Even accompanied by guitar, their music remains very simple yet haunting, the vocals remaining the driving force of the music.
- Jeremiah Robinson
.



07.13.11 The Bottleneck Lawrence, KS, US
07.15.11 Santa Fe Brewing Co. Sante Fe, NM, US
07.16.11 Larimer Lounge Denver , CO, US
07.18.11 Sheridan Opera House Telluride , CO, US
07.21.11 Off Broadway St. Louis, MO, US
07.23.11 Radio Radio Indianapolis, IN, US
07.24.11 Club Cafe Pittsburgh, PA, US
07.25.11 Chapel @ First Unitarian Philadelphia , PA, US
07.26.11 IOTA Club & Cafe Arlington, VA, US
07.28.11 Mercury Lounge New York, NY, US
07.29.11 Club Helsinki Hudson, NY, US
07.30.11 Iron Horse Northampton, NY, US
07.31.11 Newport Folk Festival Newport, RI, US