Must-Have 2011: JONQUIL
RSL 2011 Music Picks
Best of the First-Half Nominee...


One Hundred Suns is effervescent! -
an EP with songs that fill every inch of the room and seek out more. I've listened to the new one from
Jonquil
, several times this week and found it to be absolutely narcotic! With a sound that's glowing, energetic and ethereal, I can't help but think Jonquil have a great future and many audiences (from all over the globe) before them.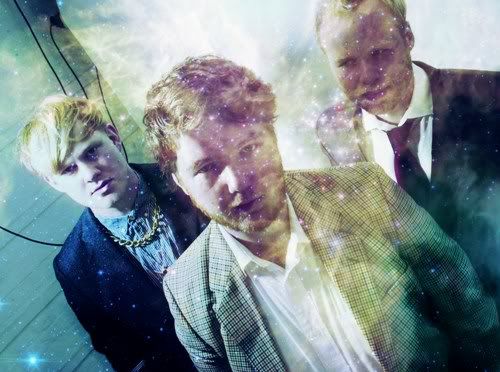 Hugo Manuel, Sam Hudson Scott and Robin McDiarmid
Jonquil
(
Dovecote Records
) is recommended for fans of Animal Collective, Clap Your Hands Say Yeah, Passion Pit and even Vampire Weekend. But somehow Jonquil are less spacey than Animal Collective, less pretentious than Passion Pit, less Alec (Ouensworth) than CYHSY, and a measure less self-humored and poppy than they who bore us "Oxford Comma." In other words, this sound isn't groundbreaking but it's already sounding like it's better.
The band actually shared living space until just recently with
Foals
during the writing of
Total Life Forever
and Jonquil's own
One Hundred Suns
. All this is excitement is nothing without the music and the music here is very, very good.
BUY IT