Murder Ballads!
Harvard Square, Cambridge, MA

You don't want to trust so important a topic as murder to just anyone. The range and complexity of human emotion that leads a person to such an exquisitely perfect, heinous act must be treated with the proper mixture of horror and reverence. What better way to honor and, yes, celebrate the darkest of innermost thought turned into violent action than with a theatrical performance?

"Through music, storytelling, film, dance, and more, artists will share their own murder ballads, offering views from many angles ~ from victim to perpetrator, from revenge to mercy, from the killer on trial to the murderer within."

And who more perfect a curator for this morose multimedia museum than the lovely dark chantreuse herself, Mali Sastri (of Jaggery). Unsurprisingly, Mali has assembled a fascinating group of artists for what promises to be a most memorable evening. Have a look...

Jaggery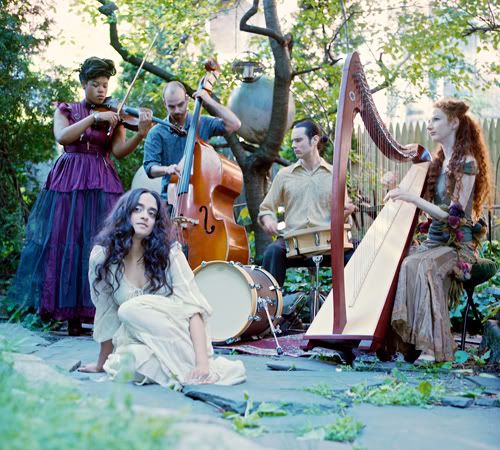 Jaggery - Hostage Heart
NEW SONG!
Breathtaking and dramatic,
JAGGERY
moves through exotic soundscapes to the sounds of Petaluma Vale's Celtic harp; jazzy, African-tinged percussion and contrabass; and avant-garde classical viola courtesy of Rachel Jayson (who also performs in The Army of Broken Toys - see below). At the center of the churning musical storm is Singer Mali's otherworldly voice - ethereal, ebullient, tempting, and taunting. Recent releases include
Upon A Penumbra
(2010)and
Sp(l)ice
(2011), which was created as part of The
RPM Challenge 2011
. Jaggery's performance this evening coincides with the local release of their forthcoming EP, inspired by Truman Capote's "
In Cold Blood
". How perfect!
Walter Sickert & the Army of Broken Toys
Army of Toys - Glass Guillotine
No contemplation of murder would be quite the same without the Victorian gallows humour and accompanying soundtrack of
Walter Sickert and The Army of Broken Toys
. In the unfathomable depths, those frightening dark recesses of the human psyche, one needs a stalwart guide, and no one is more up to the task than Mr. Walter Sickert and his merry maudlin pranksters, The Army of Broken Toys. Hellfire raging fury and Tom Waits-evoking vocals slip in and out of a thick, pleasing gumbo of instrumentation - accordion, guitars, percussion, standup bass, ukelele, melodica, clarinet... They're a whimsical gypsy wedding band at a dark gothic carnival of Death Eaters. Most recent offerings include
SteamShipKillers
(2010) and
Dream Drome
(RPM Challenge 2011). And oh yes, there's the Bunny Collective, whom I assume will be in full attendence. (I won't even attempt to describe them.)
Now You
The happily married duo of violinist/vocalist
Carla Kihlstedt
and drummer/keyboardist
Matthais Bossi
currently perform as
NOW YOU
. Their music is a collection of mysterious dreamscapes, in a pastiche of styles - jazz and pop balladry, vaguely haunting dance and industrial music, bluesy meanderings, experimental sounds. And a waltz. Instrumentation is as curious as their music: violin,
nyckelharpa
, pump organ,
cajon
, Fender Rhodes, foot accordion, bass harmonica. Nothing is off-limits, and nothing is completely as expected. Their collaborations include musical scores for dance and theatre, and their band
Cosa Brava
with musical heroes Fred Frith and Zeena Parkins. Their latest release is
Still You Lay Dreaming: Tales for the Stage, II
.
Molly Zenobia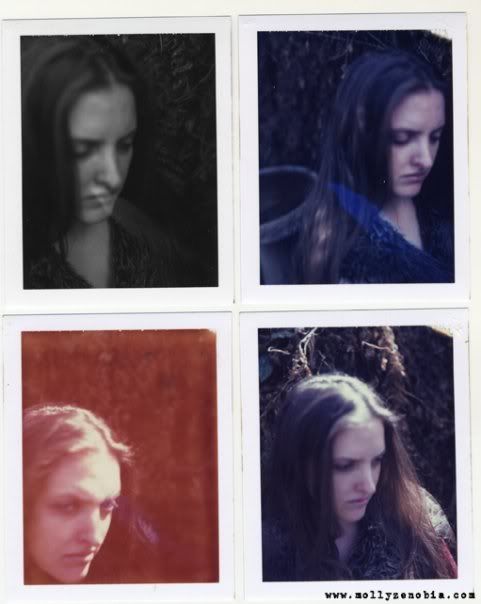 Molly Zenobia's powerful voice moves between jazzy, soulful stylings and Goth, with instrumental accompaniment that's all over the place at once - and it works really well. From piano and cello on her debut, to a crazy mix of piano innards, underwater recordings, Irish Whistle, a Mexican mariachi band, tattoo machine, and a teakettle whistling for her second album, her sound is fascinating and unique. She's currently collaborating with Roedelius on an album, and working on her fourth album with Matt Malley (Counting Crows).