The Rationales - The Distance In Between
Out Today!
New from The Rationales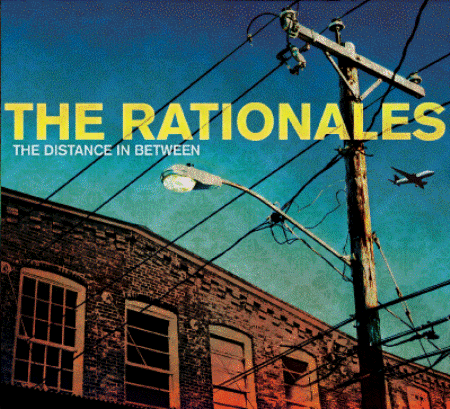 Swirling pop, empathetic vocals in front of strong Americana-influenced rock; that's the creative footprint on this new record. And then there's the songwriting! Who hasn't lived out a heartache or asked questions of a starry sky? Behind these thoughts; building bass, guitar and drums drive us home... The Distance In Between is the new creative flag in the sand for Boston songwriter David Mirabella and his band, The Rationales.
Listening to the record this morning, once again - in anticipation of their near capacity album release
tonight
at the
Lizard Lounge
, I realize this is one of the best songwriting outfits in New England music today. The Rationales' previous release, the EP "The Going and the Gone," was described by the Boston Globe as one of the finest local releases of the year in 2009. Mirabella has a way with words - carefully crafting the language of his soul. That transference works very well with the help of the band; founding member
Matt Goldfield
(keys),
Kevin McMahon
(guitar),
Sean Black
(bass),
Mike Mirabella
(drums) and
Pete Zeigler
(guitar).
The Distance In Between was recorded and produced by David Mirabella and
Q Division
maestro
Ed Valauskas
(Eli 'Paperboy' Reed, Juliana Hatfield, Graham Parker, Jenny Dee). The album notably contains a special appearance by Buffalo Tom's
Bill Janovitz
- singing on "Another Moon." This new effort, from start to finish is one that belongs in your record collection. Highly Recommended.