The Fatal Flaw
I am one proud dude. I love talking about local music and it gets easier and easier to do these days. Boston has been entering a new golden age of indie rock and the scene is as supportive as it's been in years right now. It all really started moving forward about 12-16 months ago and what we find ourselves with now are full music halls, people talking about their weekend plans on Tuesdays, and emerging bands with big talent and sizable dreams. And that bring us to The Fatal Flaw. Their sound dances the fine line of power pop and indie rock. Their songs are lyrically bold and it all gets played out on stage: they throw one hell of a party!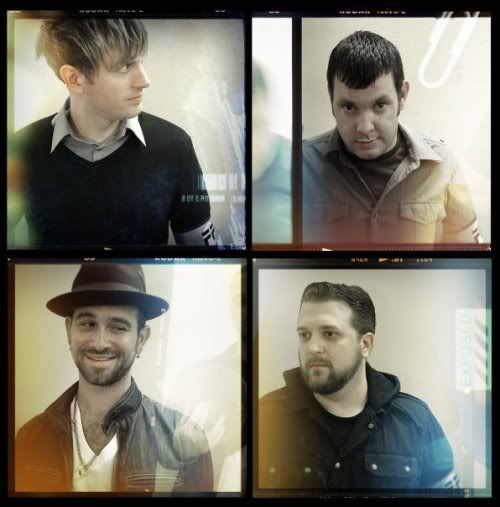 Joel Reader - Vocals, Bass
Glen Fant - Guitar, Vocals
Al Bigelow - Drums
Aaron Spransy - Guitar, Vocals

UNFOLDING UP ON STAGE -
This will all be put to the test as the band takes the stage in Cambridge to unleash a new album.
Narrow Hours
is the result of many months of toil but the easy-going, oft light-hearted songs speak to carefree days. The band wants to put the record in your hands. There are a few ways to get this done... If you are reading this in the greater Boston metroplex (and many of you are) you can be one of the first 100 people through the door tonight and you get one for free. Or you can buy one at the show. Far more of you out there reading this are not in New England. The Fatal Flaw have opened the floodgates...
Head over to their bandcamp page and download the album at the price of your choosing.
Just go and listen.
Tonight's Lineup:
The Fatal Flaw (11:45-12:45)
Sidewalk Driver (10:40-11:30)
Hot Protestants (9:45-10:25)
The Future Everybody (8:55-9:30)

Upcoming Shows:

Jul 22 - Boston, MA
Brighton Music Hall
Aug 11 - Cambridge, MA
T.T. the Bear's Place