The Sirens of Smoke & Sand
Marvel at these Singers
We are really getting down to the zero hour with our exciting Austin advances. One of the things we have tried to take into consideration with this year's festival is to balance and well-represent a lot of forms of creativity, a number of genres - and of course, we want to well represent female artists, along with their male counterparts. We already told you about
Mieka Pauley
,
Nive Nielson
and girl-fronted bands
Stereo Telescope
and
The Shondes
. Today we are delighted to share with you 3 more Sirens of the Stage - worthy of your valuable festival time in Austin. And as with all of these other acts we've been telling you about
at Smoke & Sand
,
you can see all these sets for free
.
Hana Pestle
Hana Pestle - Need
Billings, Montana-native, Hana Pestle (who now lives in LA) began to perform before audiences at the age of 14. After playing for a time, fate and friends would put her before Evanescence co-founder Ben Moody, who was amazed; "I have never in my life been more in awe of such a breathtaking natural talent," says Moody of discovering Pestle. Pestle and her family traveled to Los Angeles, California to meet with producers in Dlate 2005, and started working on her album in April 2006. She recorded backup vocals for Celine Dion's 2007 album "Taking Chances", as well undertaking the necessary task of finishing high school.
People are definitely listening to what Hana has to say. In the past few years on the road, Hana has toured with national acts Sister Hazel, Blues Traveler, Live, Collective Soul, Joshua Radin, Graham Colton, Jon McLaughlin, Pat McGee, and Ingram Hill. With a raw live show that engages and impresses, Hana most often takes the stage with a microphone and her acoustic guitar as her only tools.
Jackie Bristow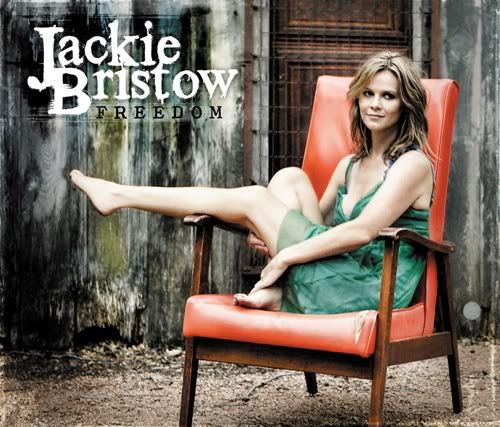 Jackie Bristow - Freedom
Singer /songwriter Jackie Bristow is a southern girl at heart. Born and raised in the South Island of New Zealand this kiwi has found her wings. Moving to Australia 1994, this is where Jackie established herself as a professional musician and recording artist, signing to Mushroom and Liberation music in 1999, Craving Records 2005 and Native Tongue 2007. Beautiful songbird that she is, Jackie has flown halfway around the world with nothing more than her guitar and a dream. Jackie is returning to the USA with a national release of her 3rd album "Freedom" and a prestigious US tour opening for internationally acclaimed guitar legend Tommy Emmanuel in 2011. We are very proud to bring you Bristow at Smoke & Sand!
Austin's own Kole Hansen bring her own brand on storytelling, beauty and grace to the Smoke & Sand stage on 3/19. More than 10 years ago, Kole was just another "Jane Doe" dumped by drugging "friends" at a hospital emergency room after an overdose. Her real name was Nicole Hansen, and when she awoke from her coma she knew she desperately needed to turn her life around. A few months later, she won the Miss Utah Teen USA pageant (2001), and in doing so - her talented journey around the world began. She now uses her microphone and a guitar to enchant audiences with her music. As an indie artist, she's obsessed with social networking and the ability to reach her fan base and people who need help in all corners of the globe.

As an international speaker, she's appeared at colleges, universities, national talk shows and military installations. Most recently at Texas A&M and the 2010 Politics Online Conference in Washington DC. Kole also toured Kosovo as a guest of the United Nations and a guest performer on their national Pop Idol singing competition.