Last Night - Jesse Malin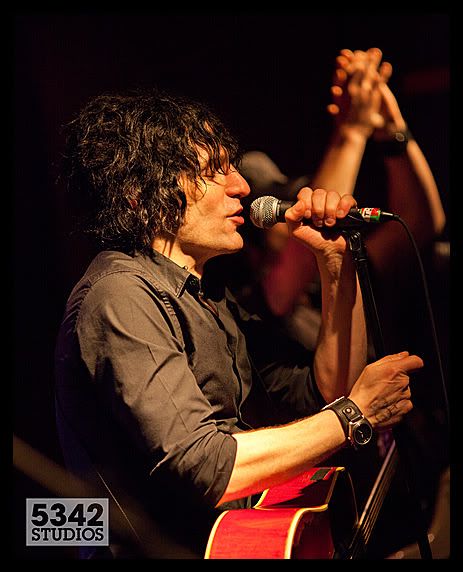 Jesse Malin - Solitare
with
Ryan Adams
- Konserthuset, Sweden - 11/18/04
Jesse Malin in Cambridge, MA - 2/25/2011
Jesse Malin and The St. Marks Social
played their last scheduled set performing Malin's 2003 album,
The Fine Art of Self Destruction
last night at TT the Bears in Cambridge, MA. It was an amazing night of music - par for the course for the talented Malin, who was born to have a microphone in his hands. At now more than a dozen live shows, I have come to anticipate the unexpected from Malin even when one knows the exact set material and song order. Malin is a master of tinkering. He stayed true to the album's lyrics but deviated in presentation.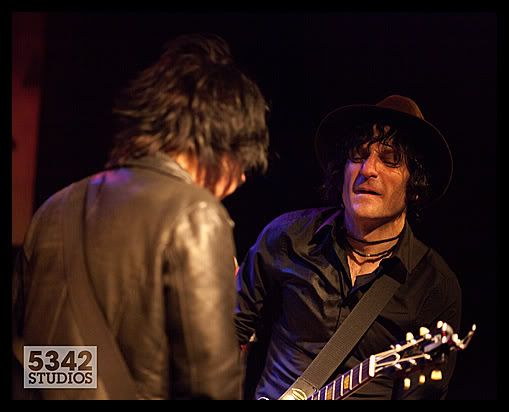 "Brooklyn" appears twice on TFAOSD. There is a light, acoustic version and a rock number. Last night, Malin played the first loud but kicked it into high gear for the second. (Again, the ascension was true, but the starting point was much louder for both.) The whole evening was loud - underscoring the fact that Malin's backing band: The St. Marks Social (despite some familiar faces) have a new aesthetic - this is a hard rocking band, through & through.
Other standouts were "Solitare," always a beautiful number and the most emotionally charged song Malin has recorded to date and the encore song "Mona Lisa" the first track from Jesse's album
The Heat
- the follow up to
The Fine Art of Self Destruction
. Sipping on a whiskey and hearing that one took me back to hot summer nights and backyard parties. Hopefully this is a sign of things to come. Whenever Jesse is on the stage, the world is full of hope.