Celebrating The Long Winters
An Artist Appreciation
Someone You Should Know
by 5342 Studios
Well, we've only just turned the calendar to February and already spring cannot come soon enough. In the spirit of the whole lemons and lemonade thing, it at least gives us inspiration for this post. Recently I rediscovered the outstanding (and appropriately named) outfit, The Long Winters. I have had a blast over the past couple weeks acquiring and soaking up their catalog.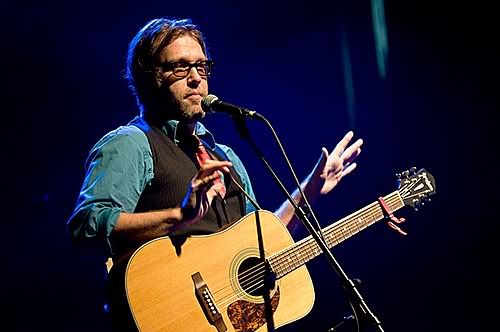 The Long Winters - The Sound Of Coming Down
Andrew Youssef photograph
Originally formed
in 2000 as a collaboration between fellow Harvey Danger band mates
John Roderick
and Sean Nelson, Roderick has been the primary creative force behind The Long Winters. Their first album "The Worst You Can Do is Harm" was released in 2002 and featured members of Death Cab for Cutie, Built to Spill, The Posies and Sunny Day Real Estate. Since then they have gone through a number of configurations and you can
catch their amusing bios
at
The Long Winters Web Site
.
Generally speaking, The Long Winters have a Northwest Indie Rock sound, but there are a number of factors that make them stand out from the pack. First, the song writing is simply brilliant. And for those of us with short attention spans, there's a deliciously wide variety of influences that you get within and across albums. The lyrics are a storytellers words and they pull you along and stick with you.
Second, Roderick has a great sense of timing as well as a powerful voice. He takes full advantage of it. If you are a rhythm junkie like me, you cannot help but be sucked to challenging patterns he chooses for himself. His vocal rhythms always have a lot of variety and compliment the other instruments, which keeps the songs engaging. However, its most noteworthy when you listen to songs like "Cinnamon" where the drums are in 4/4 (2/2?) while the rest of the band is in 6/8. Or, "Not Moving to Portland" where the vocals appear to bob and flow on the waves of the 5/4 pattern. So good.
I hope you enjoy and The Long Winters bring some sunniness to your winter days.
There are five mp3's that are available for download HERE.
You can also follow avid Twitterer John Roderick in the expected place if you want to keep up with his various goings-on.