The Black Angels in Boston
Photographic Evidence


by Kira Doucette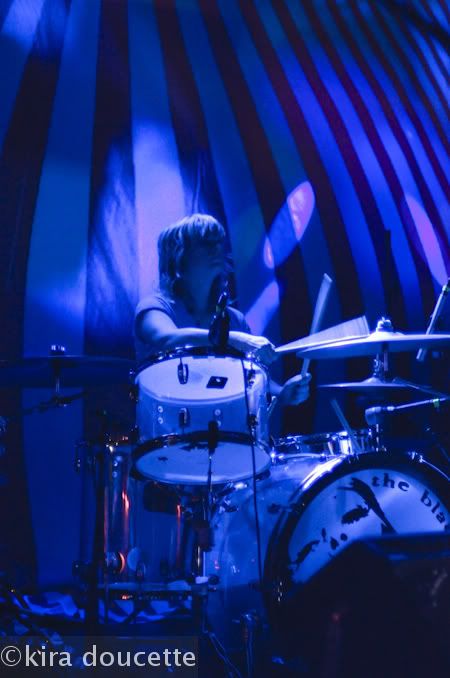 The Black Angels in Boston
We Take You There...

the Paradise
Boston, MA - 10/2/10
Hailing from Austin, TX,
The Black Angels
have a brilliantly bleak, throwback sound. Almost British Invasion meets 35 Years of Indie Rock.... The Black Angels were one of the acts that took the blogosphere by storm in 2010 and several of their tracks, including
Telephone
, have been in rotation at casa del RSL this cold and snowy winter. The band's own heat index drove up fan interest and earned them a spot on tour with Black Mountain. The results here in Boston were pretty magical! Our Kira Doucette shares some key moments...
RSL Streaming Photo Album
The Black Angels at the Paradise
one to watch in 2011: