the re-released treatment in February: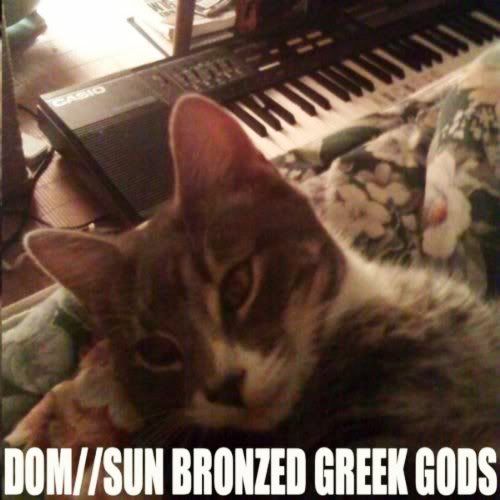 DOM - Living In America
One of the Thrills for me of this year's Boston Music Awards at the swanky Liberty Hotel (besides
winning one of our own
, of course) was getting to introduce acts as a host. I was the dude intro-ing acts to the large audiences on the main stage. One of those acts was Worcester's
DOM
who took the blogosphere by storm in 2010 behind their
BMA-award winning
single, "Living In America" which everybody seemed to know (Spin magazine's
Top Singles of 2010
) and all
the DJs want to remix
. It was the second time this year catching the band perform live (they played award-winning dance show
The Pill
early on) and in both cases the 20-somethings showed they had the right stuff.
Astralwerks
think the band has got the juice too. They will be re-mastering and re-releasing DOM's
Sun-Bronzed Greek God
album on all formats this Feb 15th. The blog hype on both coasts stands to be scorching hot as the date draws more near. If you haven't yet given these dudes a listen, now's the time.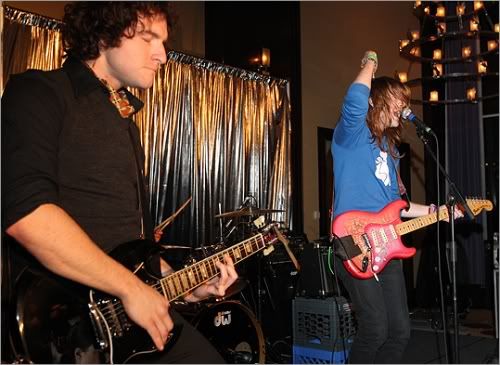 DOM at the Boston Music Awards
photo by Matthew J Lee of the Boston Globe