Aimee Mann at the John Sands Benefit this Friday
This Friday Night
A Benefit Show

by

5342 Studios

HELPING A FRIEND -
On November 15th a long-time member of the Boston music community
John "Huggy Bear" Sands
was stricken by a serious heart attack. The good news is that John is expected to make a full recovery and was recently moved to a cardiac rehab facility. However, recovery will take time and the bills are piling up.
In order to help John and his family manage the catastrophic debt that can often accompany an illness,
Aimee Mann
is hosting a benefit concert. It will be held this
Friday, January 21st
at
The Paradise Rock Club
. Jess Tardy will open the show and in addition to Aimee, Lori McKenna and Rod Sexsmith are also on the bill, with other special guests expected.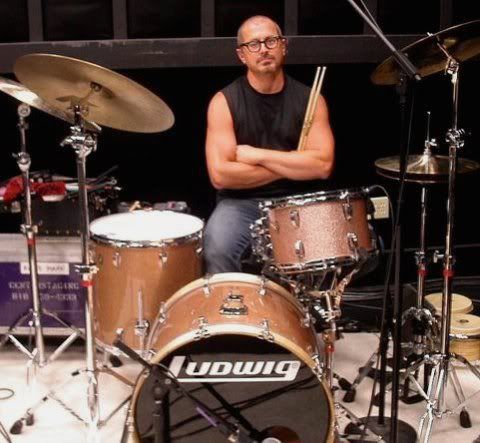 John Sands
If you want to help the Sands family, there are a number of ways. You can simply come to the show and enjoy an amazing night of music. There is also a silent auction that will conclude that night. Or, you can donate directly through the Team Huggy website.