A Hipster's Guide to First Night
FIRST NIGHT BOSTON
Part I By Julie Stoller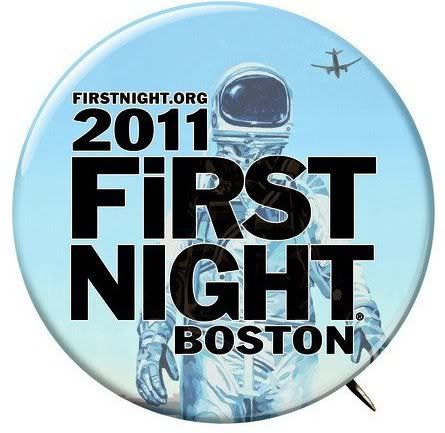 Born in Boston - This city is point of origin for First Night.
First Night goes all the way back to 1976 - before some of you reading this were born, Boston's people know how to throw a good party. And indeed they do. First Night, Inc.'s mission statement is "to reveal and celebrate diversity," and as one peruses the daunting
schedule
of performers, it seems they've gone after this mission with great gusto. There's definitely something for everyone. These sorts of things can be overwhelming, so here's a selection of events to know about for you music mavens and culture vultures. Part I focuses on films, poetry, and multimedia events. Part II will highlight a lot of great music. Feel free to mix and match.
1:30pm-10pm: Japanese Anime
Hynes Convention Center, 900 Boylston St., room 312
(closest T stop: Green Line, Prudential Station)
A mini anime festival, the
New England Anime Society
will be presenting ten different films, hand-picked by enthusiasts of the genre. It starts with "Hello Kitty", and ends with "Mighty Space Miners". The film run from 1:30-5pm and 7:30-10:15pm (last film begins at 10:15).
Mighty Space Miners opening


2pm-9:15pm: Rock & Roll Indie Films
Stuart Street Playhouse, 200 Stuart Street
(closest T stop: Green Line, Boylston Station)
WFNX
presents five independent rock films for a variety of musical tastes. Of special interest is a collection of Boston appearances from the late 70s and early 80s, from legendary punk and new wave bands.
Live Boston appearances from 1978-1982 from Human Sexual Response, Mission of Burma, Nervous Eaters, Robin Lane and the Chartbusters, The Cure, Buzzcocks and others. Produced by
Jan Crocker
in collaboration with Benjamin Bergery, a Documentary Performance instructor at the MIT Film/Video Section. Each program will be different. Check out KINODV's
monthly feature
, The Cure at The Underground in 1980, performing "Seventeen Seconds" (which they dedicate to Mission of Burma). Wow.
Human Sexual Response "Blow Up"


Taqwacore: The Birth of Punk Islam
A documentary about the Taqwacore Islamic punk rock movement.
Written and directed by Omar Majeed. 3:30pm
A documentary exploring the life and music of
Magnetic Fields singer-songwriter Stephin Merritt. 5pm
"Follow Geoff Edgers, a Boston Globe reporter, as he chases after his favorite rock band - and his own, personal quest. Among those you'll meet along the way: Sting, Zooey Deschanel, Paul Weller, Robyn Hitchcock, Peter Buck, Scott McCaughey, Clive Davis and Warren Zanes."
7:15pm
(And Why Is Everyone Talking About Him?)
Here's one to definitely not miss if you're a serious music aficionado. A documentary about the legendary
Harry Nilsson
, with special appearances by Eric Idle and Terry Gilliam, John Lennon and Randy Newman, Ringo Starr and Brian Williams, and many others. Directed by John Scheinfeld.
9:15pm
7:30-8:05pm; 8:15-8:50pm; 9:00-9:35pm;
9:45-10:20pm; 10:30-11:00pm: Boston Poetry Slam
Hynes Convention Center, room 208
(closest T stop: Green Line, Prudential Station)
The Poetry Slam at the Cantab Lounge (on Wednesday nights) moves from its usual haunt to stake its claim at First Night. Founded in 1991, this weekly show and rotating cast of performers continues to be a vital part of the Boston performance poetry scene.
Jared Paul "Get Dead" @ Cantab Lounge


8:00-9:00pm: The Pretender film screening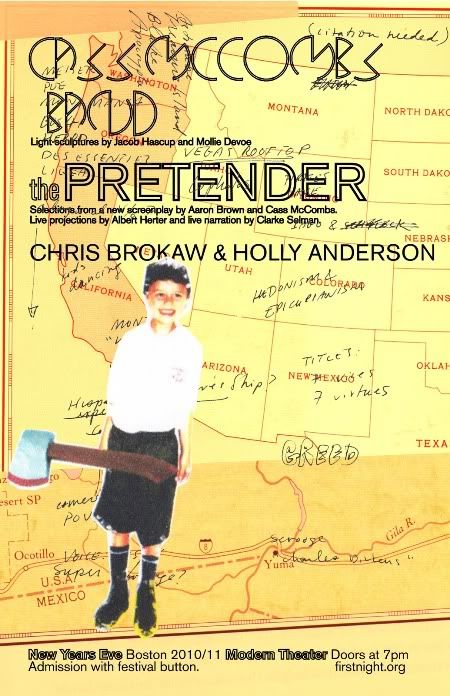 Modern Theatre, 523-525 Washington Street
(closest T stop: Red Line/Green Line, Park Street Station)
This is a special one-night presentation which begins with a film screening of a multimedia performance by musician
Cass McCombs
and filmmaker Aaron Brown. It will include selections from this screenplay along with video projections and live narration. Following the screening will be a live set by McCombs and his new backing band (from 10-11pm, also at the Modern Theatre) They'll be performing songs from his album Catacombs and his upcoming Wit's End.
9:00-10:00pm: Holly Anderson & Chris Brokaw
CHRIS BROKAW

Modern Theatre, 523-525 Washington Street
(closest T stop: Red Line/Green Line, Park Street Station)
Dean Wareham and Britta Phillips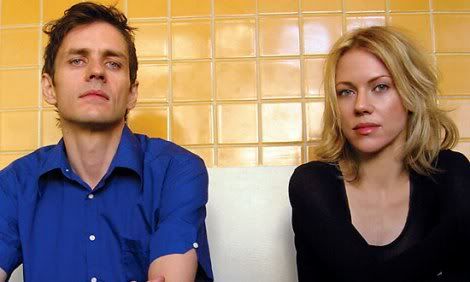 13 Most Beautiful... Songs For Andy Warhol's Screen Tests
The Paramount Theatre, 560 Washington Street 9:30 - 10:30pm
(closest T stop: Red Line/Green Line, Park Street Station)
A multimedia performance featuring portraits of Warhol's friends and collaborators such as Nico, Lou Reed, Edie Sedgwick, Dennis Hopper and others, filmed from 1964-1966. This will be accompanied by a live soundtrack performed by
Dean Wareham and Britta Phillips
, former members of Luna (Dean performed with Boston's Galaxie 500). New York-based
Nina Nastasia
will open.