We bloggers do a lot of lists and speak in a lot of superlatives. (You know how it is, I'm probably as guilty as any.) But when I tell you that
AM
is one of my favorite artists of the last three years, I couldn't be more square with you. We really like AM's songwriting and presentation - his intelligent lyrics, and ironic rock mix well on his new album,
Future Sons & Daughters
.
AM's new LP draws from the singer-songwriter's own classic record collection: heavily anchored in 1960s albums, and interestingly - obscure Brazilian music to Italian soundtracks! There are more upbeat songs on the new album than
"Leavenworth
," but none are arguably so beautiful or well written.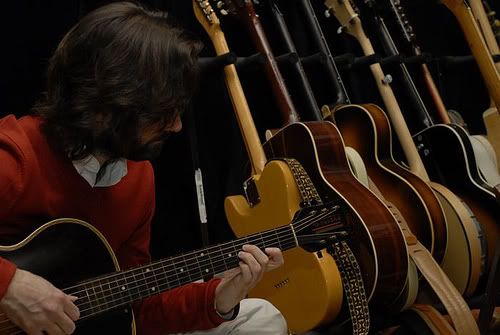 Jessica Holmes photo