celebrating Honeyboy Edwards
A multi-generational gathering at the House of Blues took place on October 8th. The crowd was there to watch Delta Blues legend David "Honeyboy" Edwards do his thing. The 95 year old blues man - who is still actively playing dates (*more on this later) jammed out at the HOB with a number of blues and rock's most worthy this night.
IN THE HOUSE - Appearing to honor the Delta Blues veteran were Aerosmith's Brad Whitford, the James Montgomery Band with David Hull from the Joe Perry Project, Barry Goodreau (of the band Boston), Michael Carabello of Santana and the Rolling Stones, The Uptown Horns (horn section for the Rolling Stones and James Brown), as well as international jazz phenomenon Grace Kelly, and hot young guitarists Desiree Bassett and Graham Whitford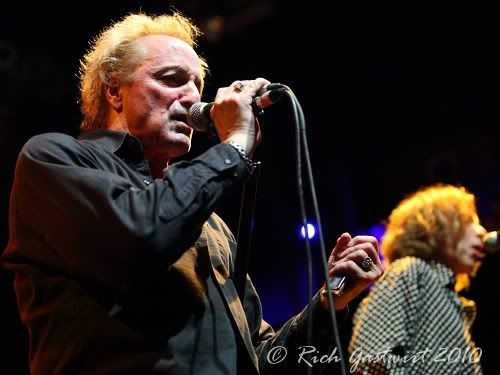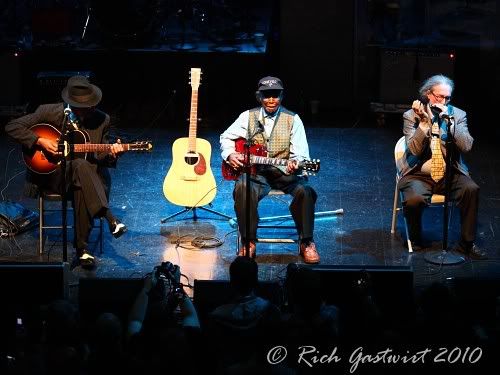 RSL Streaming Photo Album
The Honeybody Edwards Honors Show - Boston, MA
The Honeyboy Edwards Celebration was orchestrated by
Reel Blues

a nonprofit that
raise funds for the healthcare of musicians and first time filmmakers.
Reel Blues
was founded ten years ago by blues musician James Montgomery and Woods Hole Film Festival founder Judy Laster.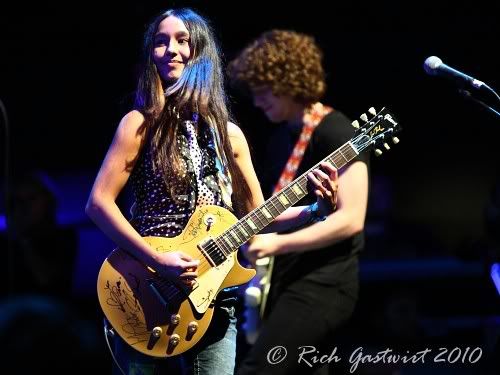 BLUES ON THE HORIZON -
Looking ahead, you can anticipate the Blues at the Crossroads live touring concert series in January. The very special tour (set to launch in San Francisco on Jan. 28th) and accompanying studio recording commemorates the 100th Anniversary of legendary bluesman Robert Johnson's birth with exhilarating collaborations between Big Head Todd & The Monsters, living Bluesman legend David "Honeyboy" Edwards, Hubert Sumlin, and Cedric Burnside & Lightnin' Malcolm.
Honeyboy and the Tour are set to play Berklee School of Music here in Boston on February 18th. The rest of the current dates are below:
Jan. 28 San Francisco *
Tickets
Jan. 29 Costa Mesa, CA
Jan. 30 San Diego, CA
Jan. 31 Santa Barbara, CA
Feb. 10 Ann Arbor, MI
Feb. 11 Chicago, IL
Feb. 12 Kansas City, MO
Feb. 13 Meridian, MS
Feb. 16 Chapel Hill, NC
Feb. 17 Washington, DC
Feb. 18 Boston, MA
Feb. 24 Ridgefield, CT
Feb. 25 Princeton, NJ
Feb. 26 Blue Bell, PA
Feb. 27 New Bedford, MA
March 4 Milwaukee, WI
March 5 Omaha, NE
March 6 Minneapolis, MN
March 8 Urbana, IL
With Honeyboy Edwards
- this tour and album project has a direct connection back to Robert Johnson - as Edwards was in attendance for Johnson's last live performance the night Johnson passed away.