eels - tomorrow morning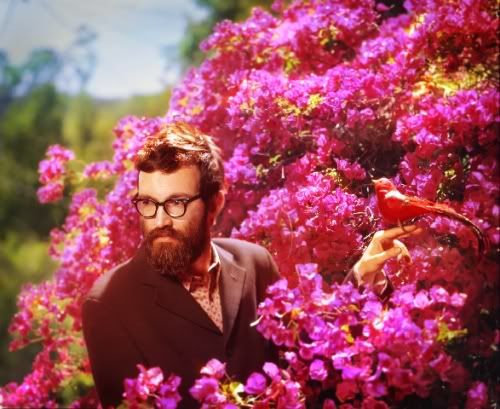 Mark Oliver Everett
is
"

E

"
EELS RETURN -
One of the most distinctive, unique bands of the last quarter century has a new album I want to share with you today. Tomorrow Morning is the new effort and you can find it online, in stores or at the band's tour (more on this in a minute) these days. There are a few important things about this band worth indicating - then I'll let you get into the cool new video. First, Mark Everett is one of most captivating, unconventional singers in music. Mark Everett has one of the
most interesting artist back stories
of all time. Ultimately, there is no removing E from Eels - and nobody would want you to anyway.
Once famous for their authentic, gritty but yet still ethereal, lo-fi music - the band have evolved before our eyes. The lo-fi, staticy feel is still there (removing criticism that all of the band's early efforts were anything other than intentional) on these - but changes in band membership and new songwriting directions have steered the band to where they are today. There's no doubt that Everett is heading towards being a fully actualized musician. Eels music isn't at the center of my being but I can see the band representing an entire trunk on the modern indie evolution chart. Remarkably, they are still doing what they did best years ago - better than anyone. I stop and consider that Morphine might have made the same point had Mark Sandman survived and played today. Here's the new video. Check out the album. If you're in town this weekend, I recommend attending the
EELS
set at
Royale
on Friday night. It'll be top notch.
Sept 24 - Boston, MA at Royale
Sept 25 - New York, NY at Terminal 5
Sept 26 - Washington, DC at 9:30 Club
Sept 28, 2010 Montreal, Canada at Le National
Sept 29 - Toronto, Canada at The Mod Club Theater
Sept 30 - Detroit, MI at The Crofoot Ballroom
Oct 1 - Chicago, IL at The Metro
Oct 2 - Milwaukee, WI at The Pabst Theater
Oct 3 -Minneapolis, MN at First Avenue
Oct 5- Denver, CO at The Odgen Theater
Oct 6 - Salt Lake City, UT at The Complex
Oct 8 - Portland, OR at Roseland
Oct 9 - Seattle, WA at The Moore Theater
Oct 11 - San Francisco, CA at The Fillmore
Oct 12 - Los Angeles, CA at the Henry Fonda Theater