Zoos of Berlin
New Videos & Photos: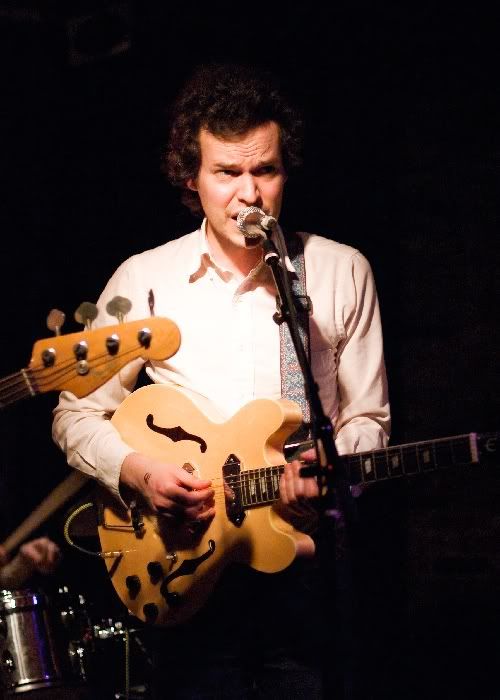 Trevor Naud of

Zoos of Berlin
all photos by Mark Jenko
ONE TO WATCH -
I'm damn happy when things go down the way I predicted. I believe in
Zoos of Berlin
and I dig their weird, oft experimental sound. So while I certainly didn't discover them, I probably could be accused of being ahead of the curve. Now you can say the same.
Zoos of Berlin have a pop psychedelic sensibility but their beats and song structures are throbbing tales of rock. Structures range from Seventies pop swank to Krautrock-descendant beats. We have 2 new music videos today as well as unpublished photographs of the Detroit four-piece's Boston show this year at
Great Scott
on
April 8th (poster)
. Images by our own Mark Jenko. The videos are credited below:
Zoos of Berlin
Dan Clark (at left, on bass) with Naud in Boston
RSL Streaming Photo Album
Zoos of Berlin at Great Scott - 4/8/10
Photos by Mark Jenko