Saturday Photos from Newport Folk
Reflections of Saturday at Newport
Andrew Bird - Fitz and the Dizzyspells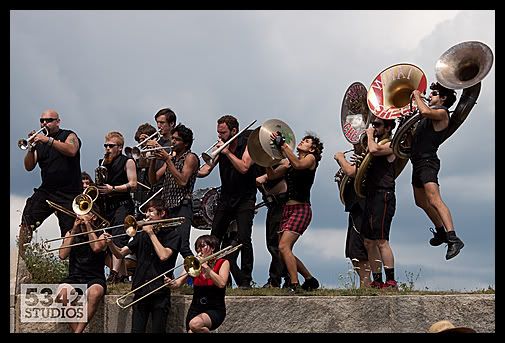 What Cheer? played roving sets all over the Fort grounds.
They put on the best Saturday Closer ever at Newport Folk
In what could be one of the greatest Newport Folk Festival days in modern history, it was a story of big stages, big performers and the little guy stepping up to make a big impression. We didn't see any rough sets all day but have come to pretty much agree that the best sets were from O'Death, Blitzen Trapper, AA Bondy, Yim Yames, Calexico, Andrew Bird, Dawes, Liz Longley + What Cheer? Brigade.
Yim Yames on the Harbor Stage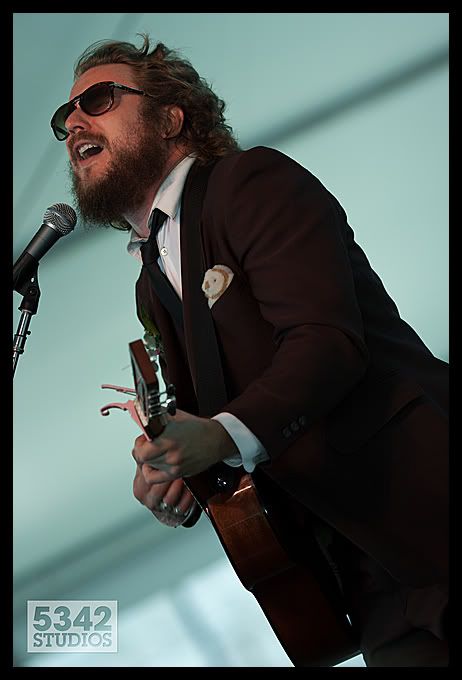 What you see here are but a sampling of the incredible photos we captured. The hope as always is that we help help ignite a flame inside you. Love these bands. Love Newport Folk. Embrace the Arts.
RSL STREAMING PHOTO ALBUM
NEWPORT FOLK 51 - Saturday, July 31, 2010
all photos by 5342 Studios
The Set Everyone Was Talking About:
DAWES
on the Quad Stage (new performance space in Fort Adams)
Dawes - When My Time Comes (Live)
Calexico on the Fort Stage
More to Come.